As busy home and business owners, we often forget to have our ductwork cleaned. Part of the reason is that it's usually hidden from view, either above the ceiling or underneath the floor. But as air conditioning specialists in Perth, we recommend that you do some vent maintenance tasks to ensure the safety and functionality of your ducted aircon.
Why Ducted Vents Maintenance is Important
Ducted vents act as the lungs of your home and are therefore critical to bringing air in and out. Ducts guide air through the vents or the metal plates on the holes around the house. Since your air conditioner is directly responsible for the air quality in your home, dirty and ineffective vents can affect the temperature, humidity, and ventilation indoors. They can also bring chemical and biological contaminants, which you could inhale.
Maintaining ducted vents is crucial for many reasons, including:
Better aircon efficiency
More energy cost savings
Improved indoor air quality
More comfortable space, especially when temperatures are harsh
Fewer allergies and asthma triggers
Clean vents also help you save money because you can avoid costly breakdowns, keep your warranty, and extend the life of your air conditioner.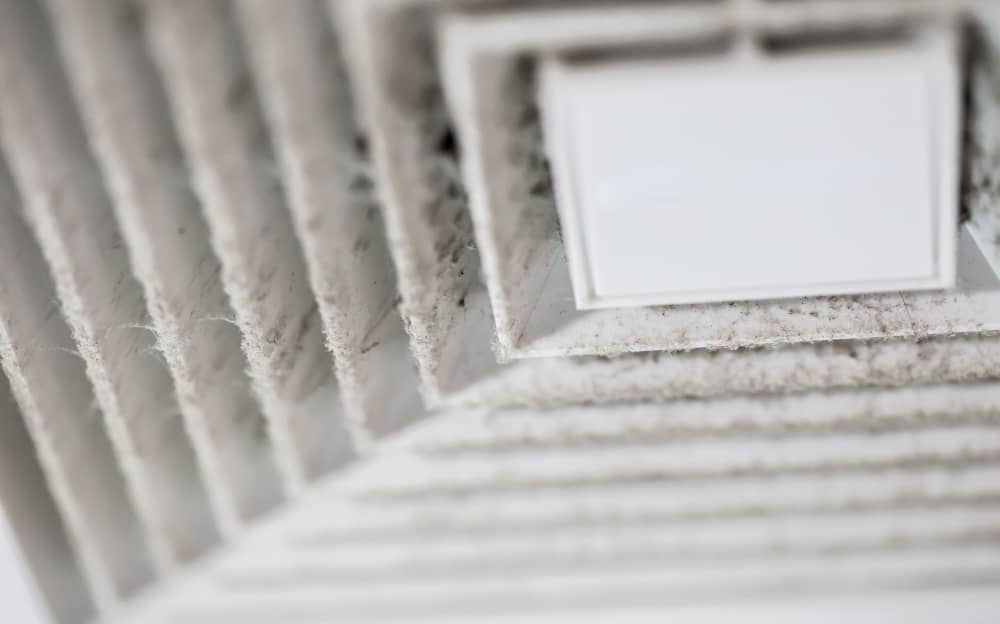 How to Clean Air Conditioning Vents
Prepare these tools:
The right screwdriver for your vents
Scrubbing brush
A vacuum cleaner with a hose (preferably industrial)
You may also need a lint-free cloth, soap, bucket, and warm water if you cannot remember the last time you cleaned your AC vents. Don't forget to protect your hands by wearing gloves.
When the needed items above are ready, it's time to clean the vents. Here are the steps to follow:
1. Turn off your air conditioner
Avoid cleaning the vents when the unit is still running. There's a low danger risk, but it's best to reduce it as much as possible. Cleaning the ducts usually takes 10 minutes at the most, so you probably won't be overheating.
2. Remove the vent cover
Take your screwdriver and unscrew the cover. Store the screws properly so you don't end up losing them, particularly when using the vacuum.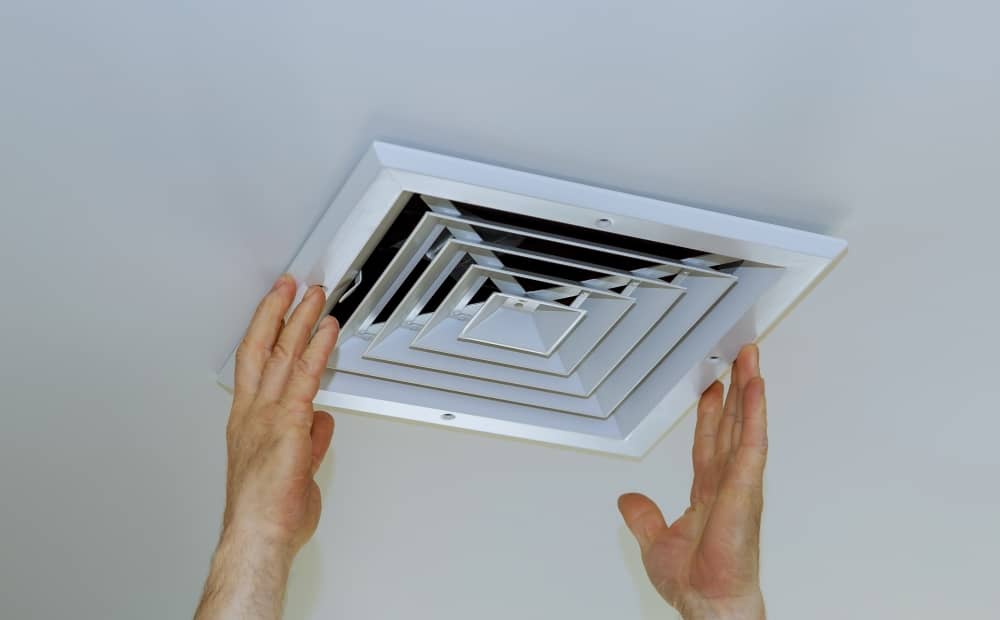 3. Clean the vent
Now here's where a bit of hard work is required. Get your brush and lightly dust the vent down. You can use a toothbrush to loosen up the dirt, especially if you haven't cleaned the vents for a while.
Once you've successfully loosened up the dust, it's time to vacuum the accumulated dirt. We recommend that you use a brush adapted to make vacuuming easier. Don't worry if you do not get all the dirt. That's just how it is. However, don't neglect cleaning the ducts.
4. Finish the job
You're done! It's that easy. Put everything back, starting with the vent cover. Ensure that it is screwed on correctly. This step is crucial in preventing dust from getting into the vent. You can resume using your aircon like normal when everything is in place.
So, how often should you clean your vents? Once every four to six months should suffice. Always inspect the air filter and clean it, as well. If it's dusty, it may be time to buy a new one.
Should I Replace My Ducted Vents?
Air conditioning vents should be replaced once every 15 to 20 years. Here are the tell-tale signs to watch out for:
Mould: Mould growth is never a good sign. It can appear anywhere in the duct system, especially in humid areas. You know there is mould if you see spots on the vent cover. However, it's often undetectable, except for the foul odour.
Dust: You just wiped the vents, but it seems that dust reappeared rather rapidly. Dust shouldn't be there right after wiping it away; otherwise, it's a sign that the ducts themselves are dirty. So, change your filters often and use an air purifier to help the aircon trap bacteria, tobacco smoke, and other airborne contaminants.
Bills: Did you notice a steady rise in your electricity bills lately despite consuming the same energy? It could mean that you have dirty AC or ducts. Also, check out our guide on how to lower your bills here.
Poor indoor air quality can cause certain health issues, including asthma and allergies due to dust and animal dander. A well-maintained air conditioning unit, vents, and ducts can help ensure the space is clean and healthy. Don't wait for your aircon system to malfunction before you do something. If you cannot keep a schedule for cleaning your aircon vents, you should certainly seek the help of professionals.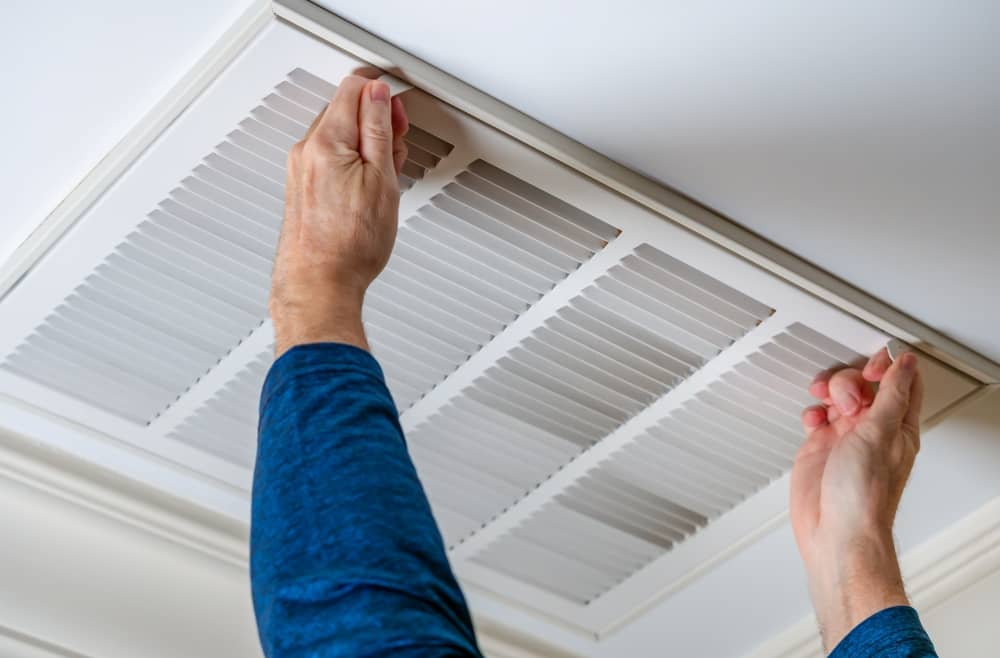 Call in an Expert for Maintenance and Vent Replacement
We highly recommend you call a professional to service your air conditioner once (better if twice) yearly. A technician will make sure that the aircon is thoroughly clean, including the ducts and vents. Instead of a regular vacuum, the expert will use a commercial vacuum, complete with special brushes that can successfully remove debris and particles you might miss.
Aside from cleaning your air conditioner and vents, the technician can inspect the system to look for possible problems and defects. These issues can quickly be repaired before they become significant and expensive problems.
If you suspect mould growth in the ducts or vents, you should leave the mould removal to the pros. Do your ducts still smell even after vacuuming? Perhaps you still feel warm after getting new air filters. We'll help you sort out these issues. Call ACSIS Air, your friendly aircon experts in Perth, to keep your AC vents in excellent working condition.