With winter fast approaching, it's imperative to have an air conditioner that works effectively. Having the option to keep your home comfortable despite the temperatures outdoors is highly beneficial, it helps you get your money's worth from the air conditioner you've purchased and had installed.
Firstly, we will provide tips on how to stay warm in the winter without relying heavily on your air conditioner. Even if you have access to an efficient AC, you'll want to ensure that you're not doing damage to it by running it wrong. Residential and commercial properties benefit from winterising their environments and investing in the right type of air conditioner to supply them with heat during the winter.
How to Stay Warm During Winter
If you feel abnormally cold in the winter, you can do things to warm up indoors. Each has the potential of increasing your overall comfort levels. You can do the following things to keep yourself naturally warm despite the plummeting temperatures outdoors.
Here are some tips for staying comfortable throughout the season:
Wear layers of clothing – As the temperatures improve, you can shed a layer. If you feel too cold, add another layer to create a barrier between your skin and the cold air. Warm sweaters and jackets can be a real lifesaver when the temps drop dramatically.
Drink lots of water – Your respiration changes when it's cold outdoors. You'll need to remain hydrated to keep yourself healthy and warm. Without enough water in your body, your vital organs work overtime to do simple tasks such as breathing. Keep your water bottle filled and be conscious of how much water you're drinking throughout the winter.
Put up thick curtains – It provides greater insulation in rooms with windows. You can draw back the curtains on the sunniest days to naturally heat the room. It's an option that allows you to retain as much heat as possible without needing to switch your air conditioner's settings.
Buy blankets made of a thicker material such as wool – Wrap up in them when you start to feel cold. You can keep them in your living room, too, for guests to use when they come to visit you. If you're trying to keep your energy costs low, you can count on materials like wool to make everyone feel nice and toasty. Wool lasts forever, so you won't need to replace it as frequently as you do other materials such as cotton or nylon.
Seal all cracks in walls, doorframes, and windows – That way, you don't have cold air coming into the home and making you feel miserable. You can easily fill in any areas of the home needing attention. It's a low-cost way to make sure your property is ready for the winter.
As you can see, there are ways to keep your air conditioner usage lower when trying to heat your home in the winter. You can use the tips above to create a more comfortable environment for you and other people in the household to spend time in regularly. If you invite guests to come to visit you, they won't freeze because they'll follow your lead and do what they can to stay warm without asking you to turn up the air conditioner's settings to heat the home.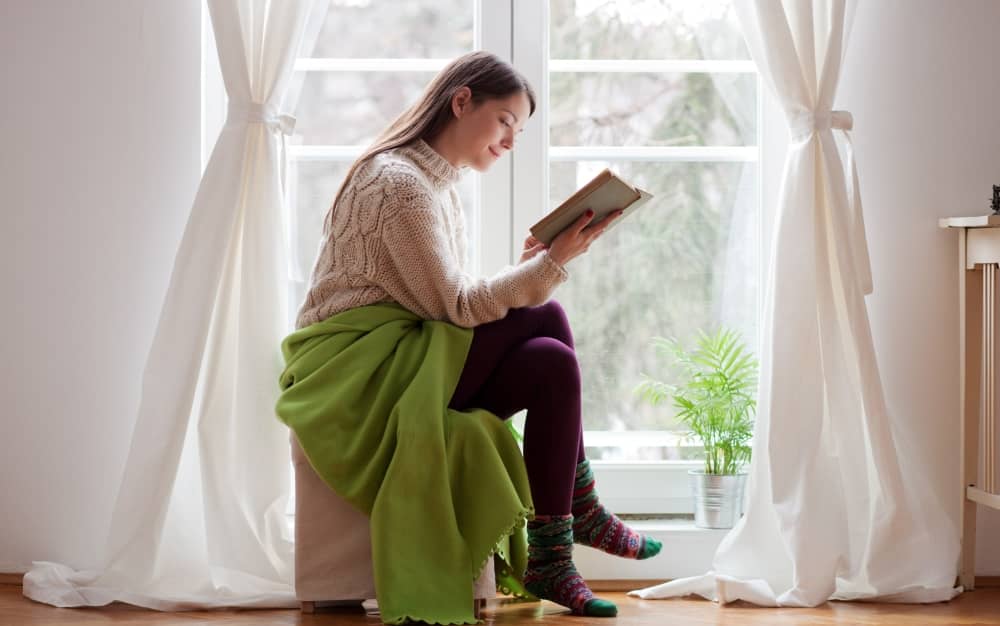 Ducted Fixed Air or Reverse Cycling Air in Winter?
So, which type of air conditioner is ideal for winter? Is it ducted air or reverse cycling? Both have their benefits which will be explained in full below. You can decide which option works best for you after learning about how they work and keep you comfortable during the coldest days of the year.
Ducted Air (Heat Only) – This type of system is more complex because it contains elaborate ductwork throughout the home. Along with the ducts are vents that allow the air to be distributed efficiently. Ducted air systems require a lot of cleaning and maintenance. One of the benefits of this type of air conditioner is that it has a heating and cooling capacity that's beyond a standard unit. You get a lot of kilowatts for the money that you spend on a ducted air conditioning system.
Reverse Cycling – A reverse cycling air conditioner can cool and heat a home. Its cycling can be reversed to produce hot air when winter sets in each year. It can be beneficial by providing the most relief for people who prefer to control the temperatures in their homes seasonally. This type of air conditioner can also be fitted with an air purifier, making the air in the home safer to breathe for everyone.
Now that you know the difference between the two options, you can decide which is best for you based on your specific needs and how you can make your air conditioner work more efficiently for you. That way, you're never uncomfortable in the winter due to a lack of warm air.
The Ideal Temperature for Winter
So, what is the ideal temperature for winter? It's a question that you'll want to have answered so you can keep your air conditioner from overworking itself. To give you an idea of what setting the AC should be on, we want you to consider a couple of things. First and foremost, the location of the main unit makes a difference. It also matters how much space the AC can service at once.
For most Australian households, the temperature should be set at 20 to 24 degrees Celsius. It prevents damage from occurring to the air conditioner. It can make things considerably warmer in the home without it causing damage to the AC which ultimately saves you time and money.
Reduce Running Costs
There are things you can do to reduce the cost of running the air conditioner. Among the most effective is to winterise your home. By identifying potential energy-wasters such as drafty doors and windows, you'll get greater good from your AC. Investing in better insulation can help keep the cost of running the air conditioner down.
Not switching your air conditioner off and on haphazardly also helps keep costs lower. It takes extra energy for the machine to power on and gets to your desired temperature. Being mindful of the settings that you have chosen prevents waste of warmed air throughout the day. You'll want to turn the thermostat to a different setting instead of turning off the machine fully.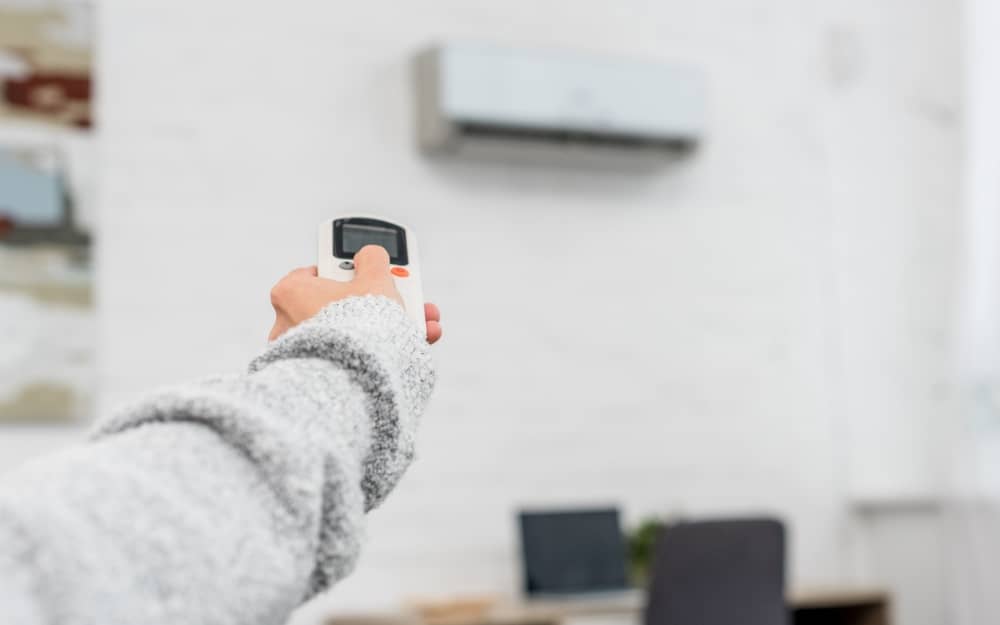 Keep Your Air Conditioner Clean and Serviced
Maintenance services ensure that the air conditioner is in excellent working order year-round. During the winter, it can become abnormally dirty. A filter that can't remove dirt, dust, and pollutants from the air is highly problematic. It can easily be the reason why you experience air conditioner inefficiency throughout the winter months of the year.
Reach out to our professional team at ACSIS Airconditioning Warehouse for any maintenance or repair services. We've been serving the Perth metro area for over 20 years. By putting your needs first, we're better able to assist you with your AC requests and deliver complete customer satisfaction in all that we do.