Among the sea of air purifiers available, a Daikin Air Purifier is our preferred choice to help remove harmful particles so you can breathe in clean air in your home or office. An effective yet economical choice for homes in Perth and Australia-wide. Daikin is a trusted brand by consumers, as evidenced by its strong position in the market. We know Daikin delivers quality, durability and eco-friendliness to your home.
Click the tabs to jump to the content section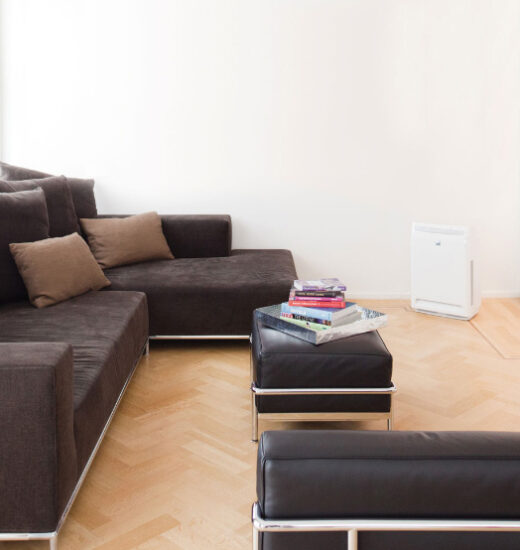 Why Your Home Needs a Daikin Air Purifier
Our indoor air quality can be considerably worse than outdoor air quality. This is because of unnecessary gases and particles that we release into the air at home or offices. We spend a lot of time indoors, so it makes sense to ensure your home or office is free from allergens and pollutants that can be potentially harmful for you and your family.
Daikin Air Purifiers help to eradicate bacteria, mould, small airborne particles, allergens, pollen & unpleasant odours with their innovative and high performing streamer technology, which decomposes harmful substances with an electron-generating plasma discharge that gives your home or office cleaner, fresher and healthier air.
A Daikin Air Purifier is an ideal choice for people who suffer from:
Asthma
Allergies
Hay fever
Chemical sensitivities
The National Asthma Council Australia's Sensitive Choice® program has approved Daikin Air Purifiers and Split Systems to carry the blue butterfly which identifies products that help people who suffer from asthma and allergies.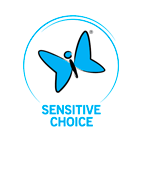 High Performance Range Of
Daikin Streamer Air Purifiers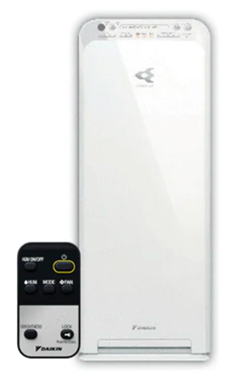 Daikin Air Purifier
with Humidifier
MCK55YPVM
Suitable for rooms up to 82m
Airflow rate: 330m2/h
Humidification: 500mL/h
What are the Benefits of
Using a Daikin Air Purifier?
The main job of an air purifier is to filter the air in your house. It ensures that the air you breathe is free from toxins and micro-particles that can harm your health.
Daikin air purifiers accomplish these tasks but provide even more benefits, such as:
Guaranteed energy efficiency that only Daikin can deliver
Smooth and ultra quiet operation, perfect for children, the elderly and anyone that suffers with allergies
Streamer technology designed to eliminate toxic chemicals that live in the air, as well as bacteria and mould
High-performing fine filter mechanism that can remove 99.97% filter particles as tiny as 0.3 micron
Turbo mode for fast air purification when you have an influx of guests coming or going
Sensor detection displaying particulate matter (PM2.5), odours and dust, allowing for real-time monitoring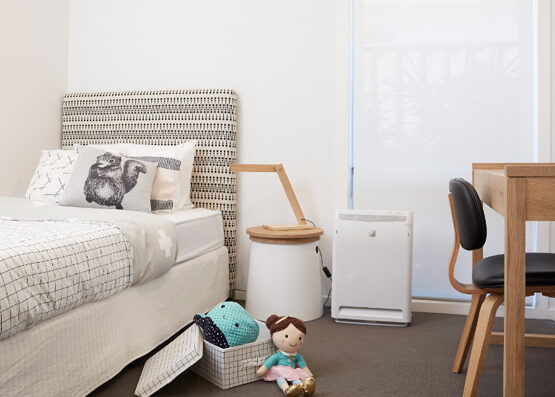 Daikin Air Purifiers are outfitted with new technology making them not only energy-saving and environmentally-friendly, but they keep you safe indoors, especially those with asthma, allergies and sensitivities.
Designed to last several years and backed by warranty for peace of mind, these air purifiers are a wise choice for your home or office.
Why Choose Daikin Air Purifiers?
Daikin is a name known worldwide. The company has built an outstanding reputation when it comes to air conditioning systems and other products, including air purifiers. Since 1924, Daikin has been a leading innovator and provider of top-notch solutions for homes, commercial, and industrial properties.
The company is relentless in updating its technologies. Today, their air purifiers have six layers of filter to ensure you only breathe clean and healthy air.
Effective and Innovative
Daikin Streamer Technology
The Daikin Streamer Technology is one of the most effective solutions to eliminate toxic chemicals that live in the air, as well as bacteria and mould.
Daikin's streamer plasma discharge technology of rapid electrons energises oxygen and nitrogen molecules, has a high-tech filtration method drawing air into a 6-layer decomposed and removal system where particles and harmful pollutants are filtered out at a speed over 1,000 faster than other purifiers.
Streamer technology is the most effective way to remove bacteria, viruses, mould and allergens from the air. It's deodorising capabilities not only clean the air but also keep it smelling fresh.
View
Daikin Air Purifiers Brochure
Want to learn more about Daikin Air Purifiers and how they can benefit your home or office? ACSIS are trusted Daikin specialists and can help you with any queries on Air Purifiers.
Warranty Guaranteed
ACSIS is committed to giving our clients a quality service at an affordable price and strive for customer satisfaction on every job.
For your peace of mind, all of our units and installs come with a 5 YEAR warranty.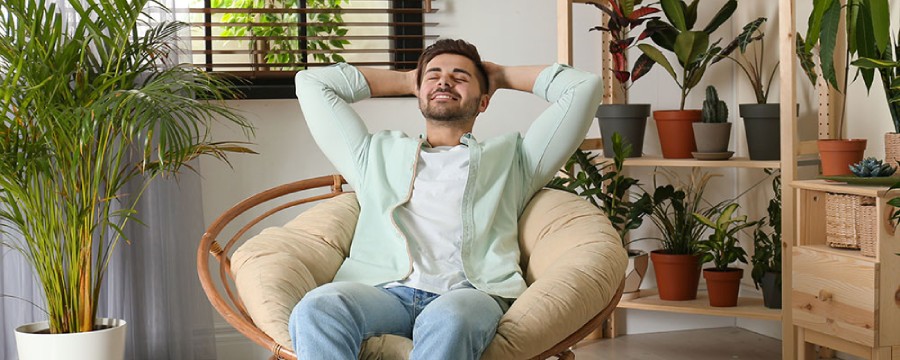 Zip now, pay later.
Zip gives you the freedom to buy the things you love today. No fuss, no wait, no worries.

Nothing to pay today
We pay the store , you get the goods, or the store sends the goods

Interest free with Zip Pay
Interest free terms available with Zip Money*

Flexible repayments
Pay us back how you like – weekly, fortnightly or monthly

Reusable account
A reusable account with a limit that suits your needs