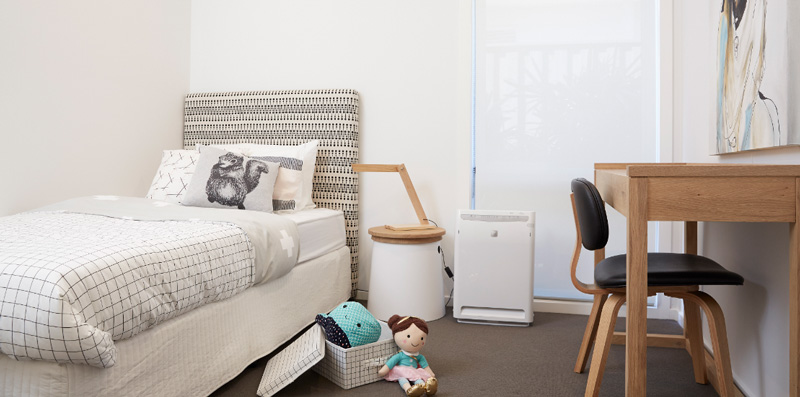 Among the sea of air purifier products with different brand names and types, Daikin air purifiers truly stand out from the crowd. They have become an effective yet economical choice for homes in Perth.
Daikin is a Japanese company that has a worldwide reach, including Australia. Until now, Daikin has gained the trust of its consumers, as evidenced by its strong position in the market. All products carrying this name promise to deliver quality, eco-friendliness, and durability.
Consider the fact that you inhale at least 14,000 litres of air in one day. Compare it to the amount of water you have to drink daily, which is two litres or eight glasses. You would never drink dirty water, would you? In the same manner, you would not want to inhale polluted air.
Unfortunately, Australia suffers from unclean air. Take the smoke haze that affected large portions of New South Wales for a few months starting November 2019. The consensus is to use an air purifier. After all, we spend a great deal of our time indoors. You should always make sure that you breathe clean air and that pollution stays out of your home.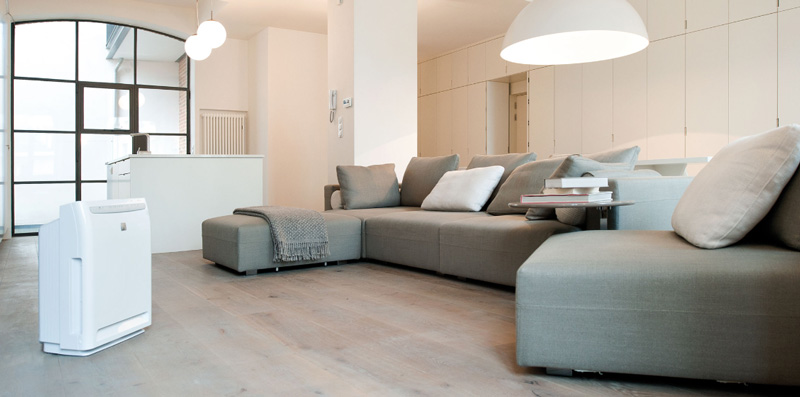 Asthma
Hay fever
Allergies
ACSIS uses Daikin air purifiers which have a 6-layer decomposal & removal system. This system helps eradicate bacteria, small airborne particles, allergens, pollen & unpleasant odours. Daikin air purifiers are also ultra quiet, which means you can sleep easy with one in your home.
Daikin air purifiers improve the quality of the air inside your home or office, resulting in cleaner, fresher and healthier air.
The main job of an air purifier is to filter the air in your house. It ensures that the air you breathe is free from toxins and microparticles that can harm your health.
Daikin air purifiers accomplish these tasks but provide even more benefits, such as:
The advanced electrostatic filter technology comes with a fine filter mechanism, which can filter particles as tiny as 0.3 micron with up to 99.97% efficiency. No other brand can offer this high-performing filter capability.
The streamer technology enables the equipment to emit plasma electrical energy. It can eliminate toxic chemicals that live in the air, as well as bacteria and mould. This feature even gets rid of odours. Its deodorising capabilities not only clean the air but also keep it smelling fresh. It keeps the surroundings safe for everyone, including for allergy sufferers.
Daikin air purifiers are the frontrunners in assuring smooth operation. They are the perfect option for children, the elderly, and everyone else who may have trouble sleeping because of noise.
These energy-saving appliances are worth every penny. They come with great technology and guaranteed efficiency that only Daikin can deliver. It is also a major plus that these products last for several years and are backed by a warranty.
All Daikin air purifiers are environmentally-friendly. They make homes safe for everyone, especially those with asthma and allergies.
Why Choose Daikin
Daikin is a name known worldwide. The company has built an outstanding reputation when it comes to air conditioning systems and other products, including air purifiers. Since 1924, Daikin has been a leading innovator and provider of top-notch solutions for homes, commercial, and industrial properties.
The company is relentless in updating its technologies. Today, their air purifiers have six layers of filter to ensure you only breathe clean and healthy air.
Streamer discharge technology is what makes a Daikin purifier so successful. The Streamer's plasma discharge of rapid electrons energises oxygen & nitrogen molecules to decompose bacteria, which is one of the best ways to remove bacteria, viruses, mould & allergens from the air.
Daikin's streamer discharge technology has a larger range of discharge than conventional glow discharge air filters, decomposing bacteria at a speed over 1,000 times faster while remaining perfectly safe for you and your family.