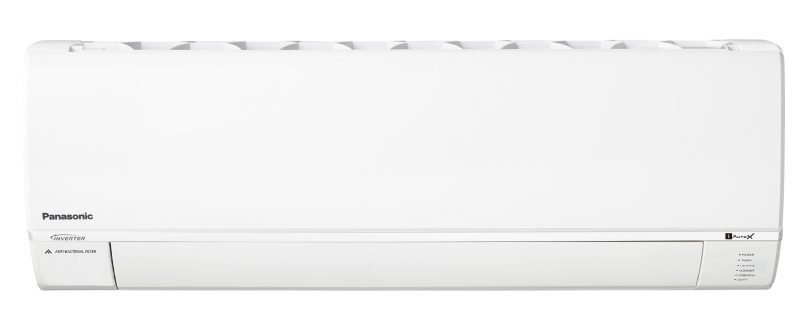 Panasonic Aero Series Inverter air conditioners are Wi-Fi ready* & come with
Anti-Bacterial Filter to eliminate unwanted contaminants.
Economy Mode
Shower Cooling/Fast Cooling
Quiet Operation
Latest Refrigerant (R32)
*Additional Wi-Fi adaptor required.
When Shower cooling is selected the airflow is directed upwards across the room & when Fast cooling is selected the airflow is directed downwards to cool the room faster.
iAuto-X will automatically switch fan speed from low to super high depending on the temperature difference between the room and the set temperature
Panasonic Air conditioners are tested to simulate continuous operation under the harshest of conditions, the outdoor units are subject to wind and rain tests.
The operating temperature range of Panasonic units allows it to cool when it is 46° outside & heats when it gets down -15° outside.
Panasonic outdoor units internal components are coated with a special blue coating to protect from damaging effects of salty air, dust, wind & rain.
Quiet operation
The indoor unit noise of a Panasonic air conditioner can be as low as 19dB* so they are a good choice for bedrooms where you can have it running all night without disturbing your sleep. The noise from the outdoor unit is also one of the quietest in the industry.
*CS-RZ25TKR & CS-RZ35TKR only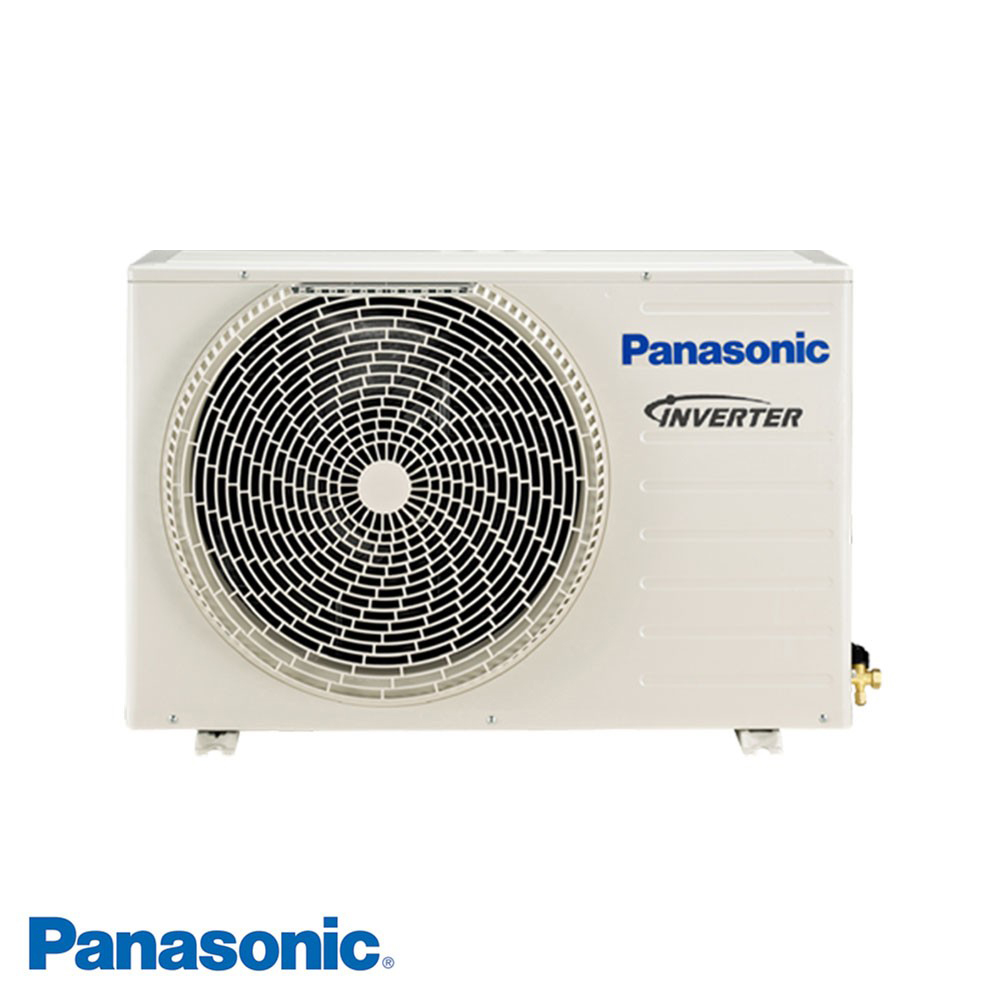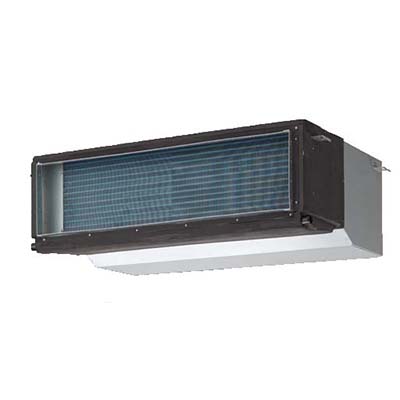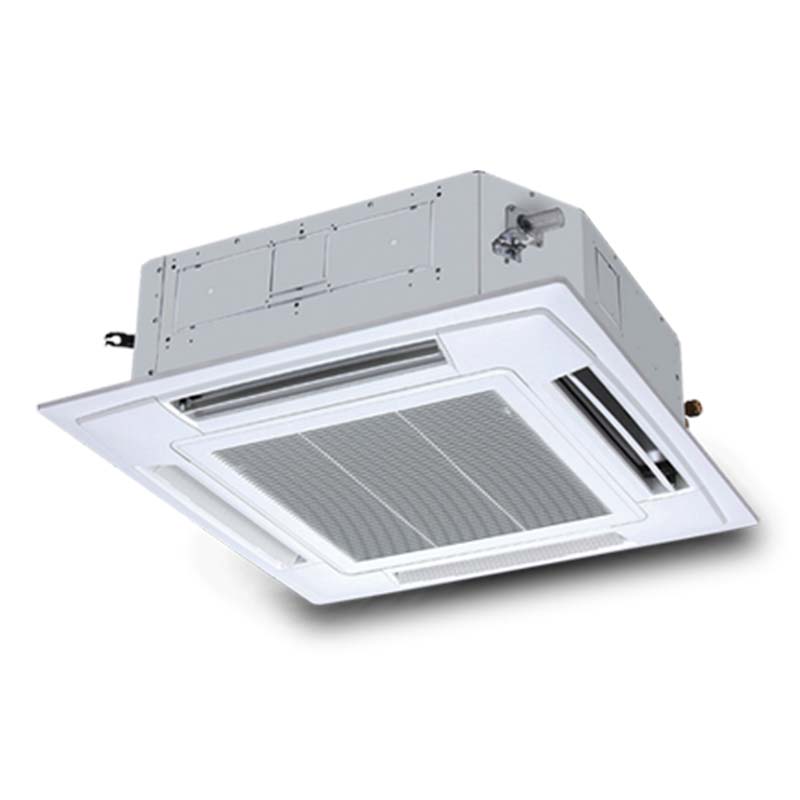 Panasonic reverse cycle Inverter ducted air conditioner – featuring the ultimate in energy-saving technology.
Panasonic Inverter technology
Panasonic Inverter technology delivers substantial energy savings, to benefit the environment and your power bill. The Inverter allows up to 30% energy savings. This revolutionary technology provides a more even room temperature, as it does not need to be constantly turned on and off. This means that the desired room temperature you set on the remote control will be maintained at all times, providing constant comfort all year round.
Compact and flexible design
Panasonic ducted systems are very flexible in that when designing the required system for your home the indoor units and outdoor units are very compact and lightweight which makes installation easier if the roof space is limited.
Precise power control
The Panasonic air conditioners have intelligent Inverter feature that means the rooms are cooled and heated at a faster rate than non-inverter air conditioners.
Cold draft reduction technology
Quite often with ducted air conditioning systems when you start the unit in heating the air coming out is room temperature air but it feels cool. Panasonic ducted air conditioners won't send this cool air into the room so the cold draft effect is reduced.
Designed for Australian conditions
Now featuring an outstanding operating temperature range, cooling operation is possible even when it is a scorching 46C outside, which is perfect for Australia's hot summer days. The heating operation is designed to operate even when it's a freezing -20C outside, so even the coldest parts of Australia are covered.
So easy to use and maintain
Convenience is assured with a weekly On/Off timer (6 settings per day and 42 per week) wired remote control. Installation is also simple, thanks to the thin, lightweight design and long pipe distances, making large differences in elevation possible between the indoor and outdoor units. All units even feature bottom-easy maintenance access, allowing cleaning to be carried out very easily.
Panasonic
Ceiling Cassettes
Panasonic reverse cycle Inverter cassette air conditioner – featuring the ultimate in energy-saving technology.
Ceiling cassettes are a good option when you don't have the wall space to have a wall split system air conditioner installed. Ceiling cassettes also come in a higher capacity than split systems so generally a larger capacity ceiling cassette can be used where 2 splits systems may have been required.
Built-in drain pump
Panasonic ceiling cassettes have a high lift drain pump built in that allows the unit to be installed in most ceilings. With this pump if the unit is installed in a flat roof space the water is pumped up to 850mm and then natural gravity will allow the water to dissipate. A longer drain run is also possible with this system.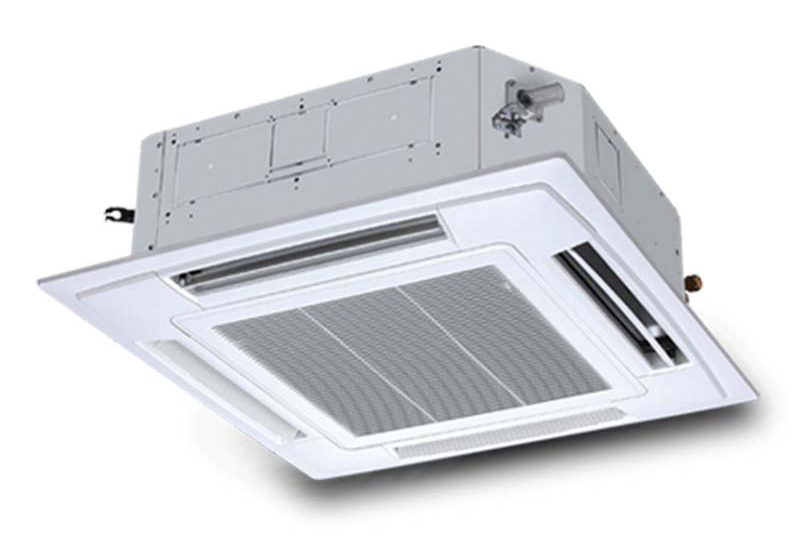 Download
Our Brochures For More Info
We also use Daikin and Mitsubishi brands.
Feel free to get in touch with us on (08) 9331 4366 for more information about how we can improve your Perth home.
Panasonic
Air Conditioner Remote Control
It is easy to operate a Panasonic air conditioner. All buttons in the remote control are labelled, so users easily know what they do:
CLOCK: Press the CLOCK button to set the time. Hold it for about five seconds, which will then show the default time. You can change it to a 12-hour or 24-hour format.
SET: Confirm any setting you wish to apply by pressing the SET button, such as when you adjust the time.
OFF/ON: This button allows you to stop or start the operation. The remote control's LCD should have OFF on display, which denotes that you can start using the unit.
MODE: There are five modes to choose from, namely FAN, DRY, COOL, HEAT, and AUTO.
UP and DOWN buttons for TEMP: Use these buttons to select your desired temperature, whether to increase or decrease the current setting. The DOWN arrow also allows you to switch the temperature indication from Celsius to Fahrenheit. Hold it for about ten seconds to activate this function.
AIR SWING: There are two buttons for adjusting the air swing of the air conditioner. The above button is for upper direction, which consists of up and down arrows. The other button consists of brackets (< >), which indicate lateral direction.
Some remote controls come with FAN SPEED, QUIET, and POWERFUL buttons.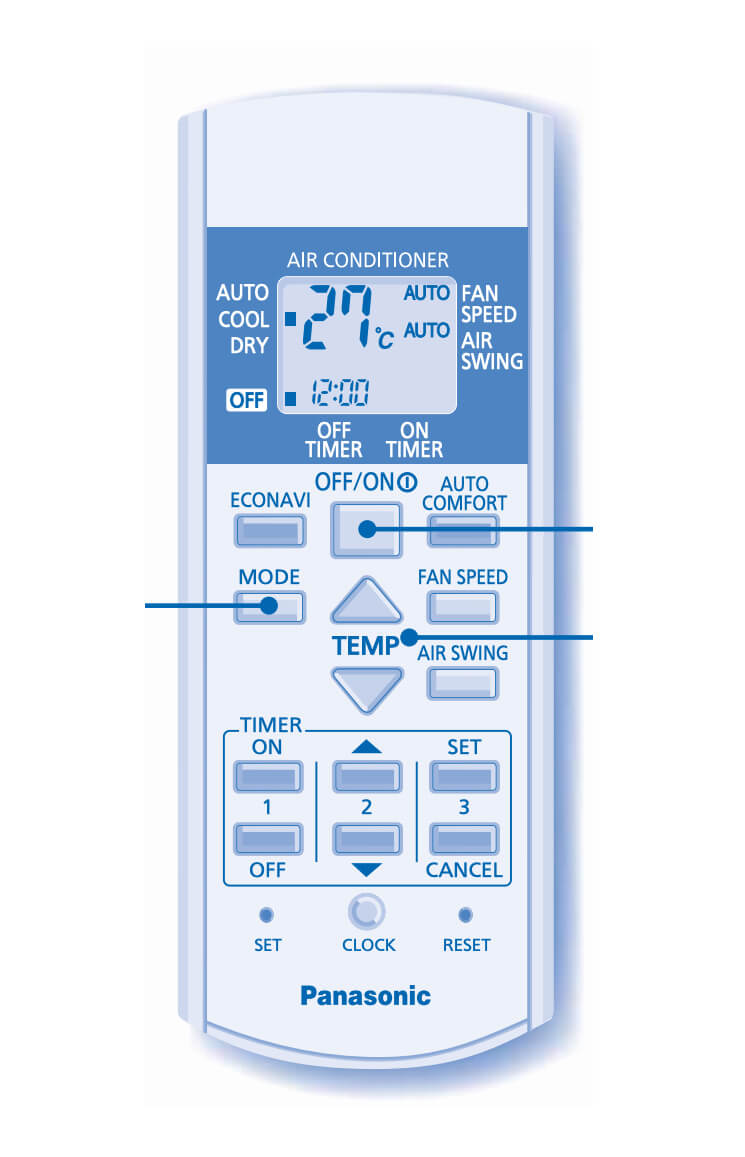 How to Reset Panasonic Air Conditioner
The remote control of Panasonic air conditioning systems typically has a RESET button. You can find it at the bottom right corner. Pressing RESET will restore all the default settings of the air conditioner.
Meanwhile, if you are having problems with the operation of your Panasonic aircon, one solution is to reset it. The steps are quite straightforward:
Make sure that you have switched off the air conditioner before you start.
After 15 minutes, you can turn the unit on again through the circuit breaker.
It should work now after you have reset the electronics that may have been on lockout.
If the problem is still unresolved, repeat the steps but wait longer before turning the unit back on.
Some issues cannot be solved by simply resetting the aircon. You will need to have a technician check the unit for you. Contact ACSIS Air to help fix the problem so you can have your Panasonic air conditioner running again.