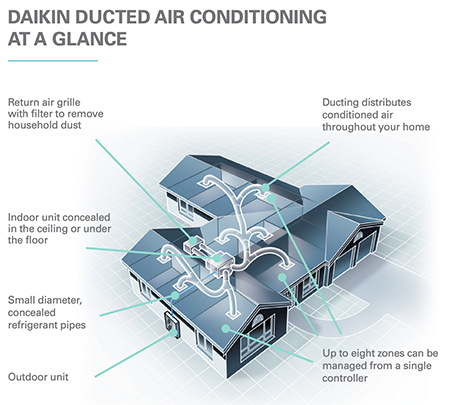 Inverter technology in air conditioning systems has been around for a number of years now and is one of the best choices for air conditioning for Perth homes.
Daikin Inverters are known to regulate the power needed to get to the set temperature – which is much superior to previous non-inverter air conditioners that have large fluctuations in air temperature.
Inverters are known to be an environmentally friendly choice of air conditioner as they regulate the speed of the compressor to the demand of the cooling or heating needed – perfect for the Perth weather. Inverters are quieter and have extra energy savings in comparison to standard air conditioners.
Non-inverters run on a stop/start set up like your fridge, stopping once reaching the set temperature, then starting when the room drops 2 degrees below set temperature. This constant change in air temperature uses a lot more power and obviously is less efficient.
Also, non-inverter systems start at full power which drains power from the rest of the house and sometimes can even cause lights to dim.
Daikin Premium Inverter systems have a more powerful compressor than the Standard Inverter systems. The Premium Inverter is 10% more powerful than the Standard.
The piping on the Premium Inverter between the indoor and outdoor units can be as long as 75 metres. This long piping allows more options to decide where to place the outdoor units.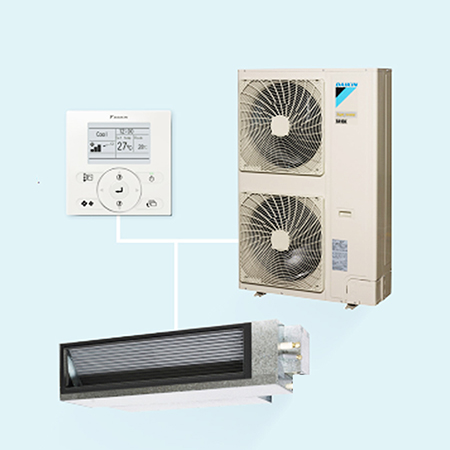 Daikin Inverter systems are a discreet air conditioner with flexible duct locations throughout your house.
Although the Inverters have a lower capacity than the Premium Inverter, they only take marginally longer to reach the rooms set the temperature on startup. Once the desired temperature is reached, the Inverter effortlessly maintains the set temperature.
MEPS (Minimum Energy Performance Standards)
MEPS were introduced in 2001 to ensure that air conditioning systems with a cooling capacity of up to 65kw are more energy efficient. Air Conditioning energy compliant – Acsis Air
Daikin's air conditioners are energy efficient as well as quiet and reliable. You can be assured their units exceed the minimum MEPS requirements.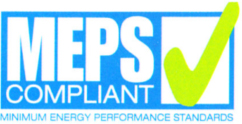 Daikin ducted air conditioning systems are the perfect choice if you want to air condition your whole home.
Most government departments choose Daikin air conditioners as they are recognised as one of the quietest and most reliable systems on the market.
The indoor unit is normally installed in the ceiling space but can also be installed under the floor in some instances. The flexible duct connects all rooms to the indoor unit with grilles fitted to the ceiling so the systems are unobtrusive.

Acsis Airconditioning warehouse offers 2 years interest-free finance with Zip Money on Daikin ducted systems only (conditions apply).
Daikin
Air Conditioning Split Systems in Perth
A split system air conditioner is designed to cool one room or area at a time.
Split systems come in a range of models from wall mounted systems, floor consoles and ceiling units.
Daikin split systems are perfect for people with allergies. Daikin systems are the only air conditioners to show the Sensitive Choice Butterfly symbol, so people with asthma and allergy sensitivities can easily recognise suitability.
The Daikin Air Purifier and most Daikin split systems come with Titanium Apatite Photo catalytic Air Purifying filters which assist in breaking down odours and deactivating bacteria and viruses.
Daikin
Super Multi Split System Aircons
Daikin multi-split systems are a great solution when there is no ceiling space to run ductwork or if you have restricted space outdoors for the outdoor unit.
Multi-split systems allow you to air condition a maximum of nine rooms while only needing one outdoor unit.
Multi-split systems also allow you better control over each room, so you only air condition the rooms being used, which is very energy efficient.
Download
Our Brochures For More Info