Updated: 31/08/2023
They say that when it comes to electric bills, the only way is up. Unfortunately, it seems that's the case for us Aussies. There is hope, though. According to the Australian Energy Market Commission, we can expect an annual decrease in power bills of about $77 by 2024, thanks to the rise of solar power in the country. The Australian Bureau of Statistics released the latest report regarding renewable energy supplies, which have grown by 15% since 2019.
Although we have some good news, a lot of Australians still spend thousands of dollars every year on their energy consumption. Energy costs may have been reduced compared to the previous years – however, most of the population still pays a hefty sum.
If you are among those who think you are not getting a good deal, we have some useful tips that you can easily follow to actively try lowering your energy costs this year.
Here are ways on how you can save on your electric bills this year:
1. Install Solar
Over three million solar systems have now been installed all over the country. Many households and businesses now have solar panels on their rooftops, beating the record number in 2019 (279,000+ vs 369,000+). Part of the reason why more people have chosen to install solar is the pandemic, which forced many to work from home. It's a massive step towards achieving the goal of the government to have net-zero emissions by 2050.
Currently, Australia is the world leader in solar power uptake per capita, beating other countries like Germany and Japan by more than 20%. It's easy to see why Aussies love rooftop solar. The system is affordable and a good investment. The citizens understand that it is critical to reduce power prices whilst decreasing their emissions.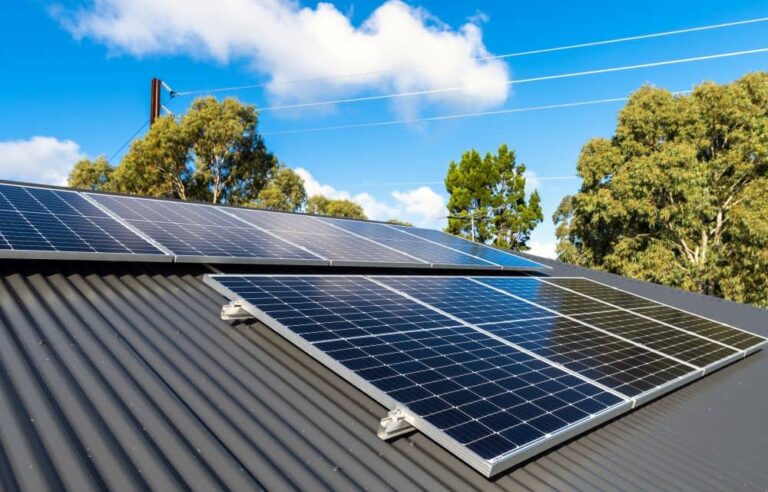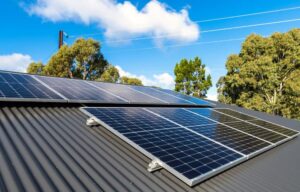 2. Not Ready for Solar? Get Your Cooling and Heating Right
Standard solar systems average $3000 to $5000. They have certainly become more affordable, along with the government incentives that come with the purchase and installation. However, not everyone is ready to commit to that amount. If you don't want to switch to solar for the time being, fear not. There are several other ways for you to combat high energy costs. One method is by being smart with your heating and cooling.
The biggest energy use in many Australian homes is often the air conditioner. About 40% of your energy bills are due to your aircon consumption. Unfortunately, this percentage could increase up to 90% if you have a poorly designed home.
So, what can you do? Start by lowering the temperature just a tad bit. A degree warmer than you usually use your aircon will give you a 10% discount on your current bill. So, if you typically choose 20 degrees, use 24 or 25 degrees, which can save a ton of energy. That means lower costs, especially if you are consistent. And don't worry; you and your whole family will still be comfortable despite the degree differences.
Another thing is to pick the right air conditioner. Modern reverse cycle air conditioners have become so efficient for the past several years. They are much cheaper, as well, mainly if you are concerned about heating your home in wintertime. If you have not done so, upgrading to a reverse cycle AC system will change your life.
Meanwhile, if you don't want to replace your air conditioner, make sure your current one is well-maintained. Check the filter, coils, and other parts. This guide will help you clean your aircon. For your convenience, contact air conditioning specialists in Perth, so you're guaranteed that your system will be functional and energy-efficient for the years to come.
3. Reduce Direct Sunlight
This one is quick and easy. You just close your curtains or blinds on hot days, especially the windows that face westward. What does this do, you ask? It helps your air conditioner be more effective. Your AC system will not work harder since it will not fight against the hot Perth sun.
4. Insulate and Draught-Proof Your Home
Your air conditioner will not give you the best benefits if your home is not adequately insulated. Insulation is the key to your comfort and should be among your highest priorities. Ensure that you have good ceiling insulation, which helps prevent high temperatures from affecting your entire house. It's critical to insulate if you have dark roofing.
As for draught-proofing, it may be counterintuitive, particularly in the summer months. What it does is that it traps warm air, which is needed in winter. It also retains cool air in your home during summer. However, many people think they do not need to draught-proof their house because it's already insulated. It's important to understand that there is a difference between ensuring the home has ideal ventilation and hot or warm air does not escape to the outdoors.
Aside from helping lower your energy bills because you enjoy a more efficient cooling and heating system, your home becomes more comfortable even with extreme temperatures outside.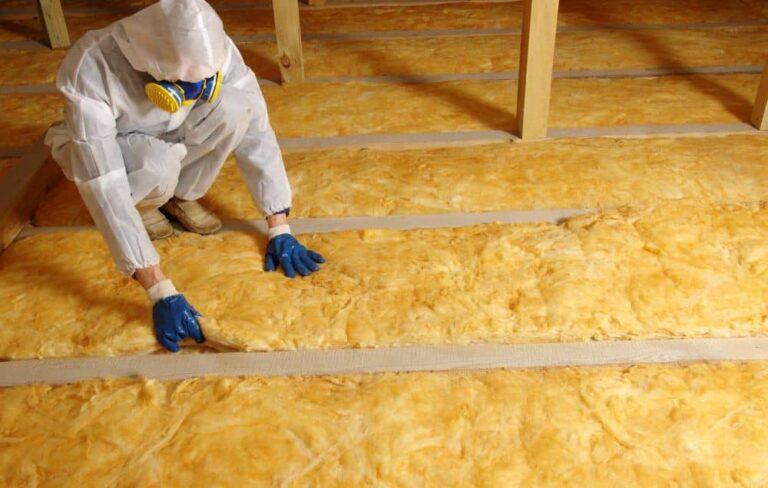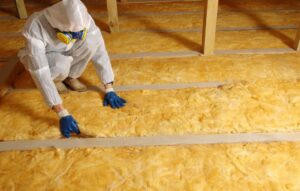 5. Check Your Appliances
It should not come as a surprise that new appliances are more energy-efficient. The older your refrigerator, washing machine, TV, aircon, and other appliances are, the more electricity they utilise. Although the appliances may still be in good working condition, they do not last forever. You must assess their energy consumption and contemplate whether it is time to ditch them. Upgrading to a new appliance will save you more on your electric bill than you can imagine, especially with more recent technological improvements available.
However, buying a new air conditioner or other appliances does not mean you can save a ton of money. It's essential to pick the correct one instead of focusing on the price.
Take a long-term view while assessing the efficiency of the appliances when you are ready to upgrade. Look at the star rating, energy consumption, and the average lifespan of the appliances. Weigh up the annual running costs, which will allow you to determine how much you can save over the life of the refrigerator or any appliance you are thinking about buying. While you might save $200 or more upfront, you don't save money if it uses more energy than a more expensive counterpart.
6. Turn Off Appliances When Not in Use
It sounds simple, but most homeowners don't switch their appliances off even when out or on holiday. Before you leave for work or anywhere, you should do your best to eliminate standby power usage by turning off appliances and unplugging them off the wall. Although it is an extra step in your daily routine, it can help you save up to 10% on your power bills.
7. Reduce Hot Water Use as Much as Possible
We get it. It's so much better to use hot water when using washing machines and dishwashers. However, hot water is expensive. It ranks second in energy consumption next to heating and cooling.
The trick is to set colder temperatures when you wash the dishes and clothes. Often, this can be done through the eco mode. You do not have to use hot water all the time, especially if the dishes and clothes are not heavily soiled.
And while we're on the topic of washing clothes, you may want to stop using the clothes dryer if possible. Unless you need the clothes right away, you should just take advantage of the Perth sun instead of using a dryer which costs so much energy. Your clothes will dry pretty quickly, and it's even beneficial in removing certain types of bacteria.
As for your dishes, air-dry them, as well. Stop using the heat dry cycle on your dishwasher, especially if you want to cut your energy costs. Open the door a little and allow the dishes to air-dry. If your dishwasher offers an air-dry setting, take advantage of it to lower energy consumption by 15 to 50 per cent.
8. Use LEDs
Are you still using incandescent bulbs? It's time to switch to LED lighting. Sure, incandescent light bulbs are so much more affordable compared to LEDs, but they use a lot of energy. You will be pleasantly surprised when you look at your electric bill after getting rid of your old bulbs. Additionally, LED lights last longer, so you do not have to keep buying new ones, unlike with incandescent.
Even if LED lighting is more energy-efficient, you should still make it a habit to turn the lights off whenever they are not in use.
9. Optimise Your Temperature
Air conditioner temperature settings are essential for controlling the cooling process's comfort level and energy efficiency. You can optimise your energy usage without sacrificing comfort by understanding these settings. These are typically adjusted using a thermostat, which regulates the desired indoor temperature. The cooling set points on the thermostat determine the target temperature for the air conditioner. It is crucial to choose an appropriate temperature to strike a balance between comfort and energy conservation.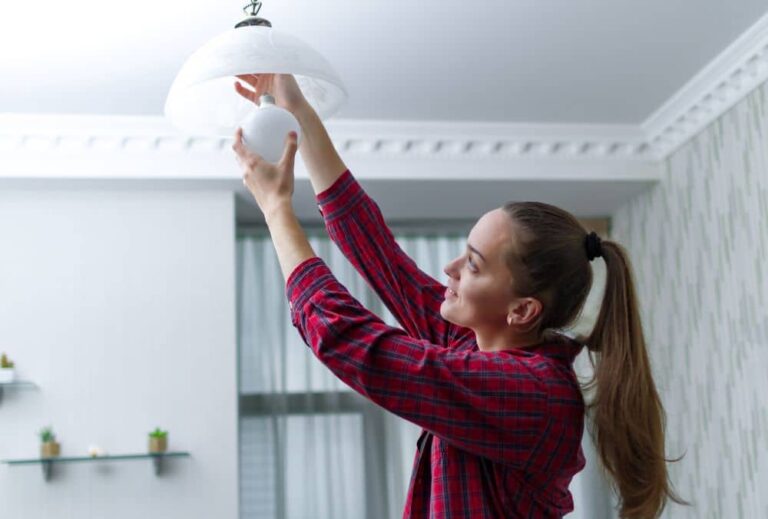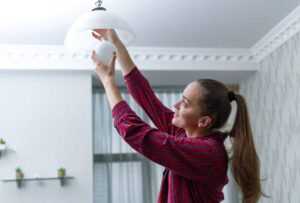 More Quick Tips
Still looking for more ways to cut your energy costs this year? Here are additional cost-cutting practices for you to consider this year:
If you have solar PV installed, try pre-cooling your house.
Set your refrigerator to 3 to five degrees.
Fridge doors should always be sealed shut, meaning there are no cracks or gaps for air to escape.
Your freezer should be about -15 degrees Celsius for the maximum benefit.
If you have more than one fridge or freezer, don't turn it on when you have absolutely no need for it. These appliances are among the most expensive in your home.
When cooking, use a microwave, which uses less energy than an electric oven.
For stove users, ensure pots have their lids on to reduce cooking time.
If you are serious about lowering your energy costs this year, it's highly recommended to have an in-home energy assessment. It will take a lot of time and effort on your part, especially if you plan to DIY the process. However, we guarantee it is worth it! You can improve the current features of your house while determining the electrical appliances, gadgets, and even your day to day activities that contribute to high energy use.
Home energy assessments are best performed when you want to renovate your home. However, it does not mean that you cannot evaluate without renovating. You can assess on your own or by hiring an expert. It involves a room-by-room audit to locate air leaks or drafts along the baseboard, flooring edges, wall and ceiling junctures, windows, and plumbing fixtures. Seal these leaks when found. You should also check your appliances, electronics, lighting, and heating and cooling equipment.
When it is time to replace your air conditioner, you have come to the right place. Let us help you pick whether a ducted, split, or multi-split system is best for your home, needs, and budget. Contact ACSIS Air today!