Updated: 28/04/2023
Summer is a fun season with all the outdoor activities that people enjoy doing. But one thing that many don't enjoy is the hot weather. That is why we all turn to our air conditioning units to keep us cool and comfortable when the temperatures become unbearable.
Most people do not realise how vital air conditioners are in keeping homes comfy. They regulate temperatures, especially during the summer, so that you can sleep soundly and peacefully at night. But buying an air conditioner is one thing, and ensuring it performs flawlessly is another. A fully functioning air conditioner is not only useful when it gets too hot or too cold. It's also what you need to keep your energy costs low. That's why you should have a regular maintenance program for your air conditioner.
Here are the top reasons why aircon maintenance is a must:
1. Improve Efficiency
Proper maintenance is necessary with any appliance that you have at home. And an air conditioning unit is not an exception. If you are not doing regular maintenance of your air con, it can lose approximately 5% of its overall efficiency. It may seem like a small percentage, but you will quickly notice the difference.
Without regular maintenance, the unit will eventually cease to operate at its optimal capacity. You will see that it does not cool or heat your room as fast as it used to. Therefore, its efficiency is greatly affected. You need to schedule aircon maintenance regularly to retain and improve how the equipment functions.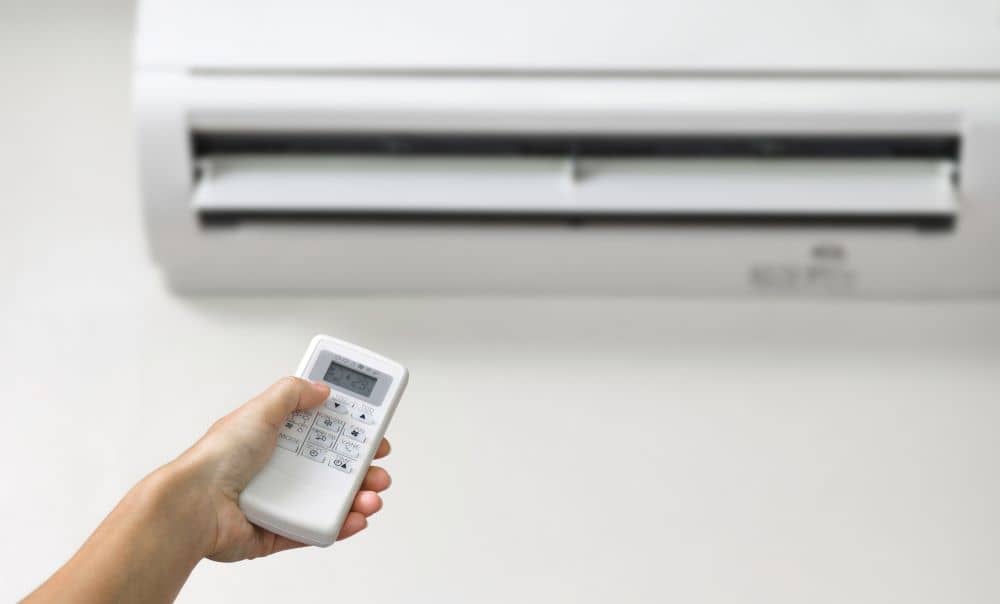 2. Reduce Energy Costs
It's not a secret that air conditioners require and consume more power than other mechanical units you may have at home. But believe it or not, they use up more energy if they are not properly maintained. Since they draw more power, it means that you will see a significant rise in your electric bills. Regular maintenance can minimise the required energy of the equipment, allowing you to save up to 25% on power.
3. Enjoy Better Indoor Air Quality
Air conditioners make your home more comfortable. But lack of maintenance can affect the air you breathe. Poor air quality can lead to several ailments, including allergies and even breathing difficulties. If you or your child has asthma, the last thing you want is to have allergens that can cause and exacerbate asthma attacks.
If you have doubts about the air quality in your home, just open the front panel of the equipment. You will see the condition of the filter, which has plenty of dust build-up. The more dust accumulated in the filter, the less effective it is in cleaning or purifying the air. That means that everyone in your home is breathing dirty air with dust and debris.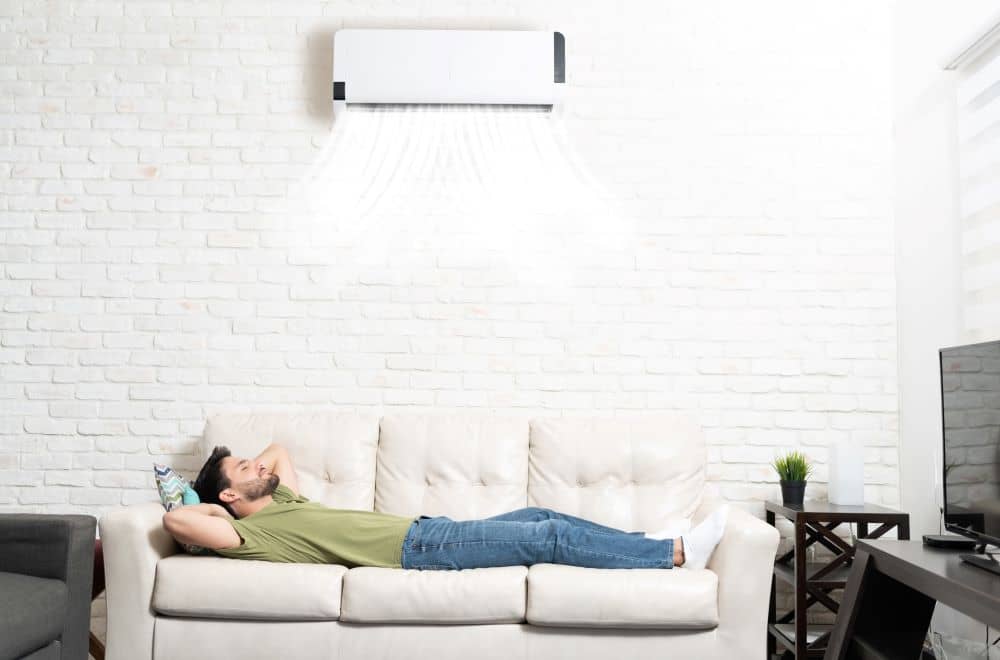 4. Help Save the Earth
Did you know that air conditioners produce greenhouse gases that contribute to global warming? But don't fret because it does not mean you should stop using your aircon. If it works properly, it does not add to the greenhouse gas emissions into the atmosphere. These gases are often released when the equipment is in the manufacturing process but also escape when it is leaking.
It should be noted that improper disposal of air conditioning units increases greenhouse gas emissions. Make sure that you know the correct way to throw the equipment away to prevent these molecules from escaping into the atmosphere.
5. Have an Aircon with Longer Life
Although air conditioners have become less costly over the years, they are still not cheap. Replacing your AC can be out of your budget. The best way to avoid any severe issue that leads to total malfunction is to have the equipment regularly maintained. In doing so, you help extend its lifespan. Most aircon professionals agree that homeowners can avoid expensive premature replacements with regular maintenance.
Scheduled maintenance help minimise unexpected repairs. If your air conditioner is not performing as well as it was call a qualified technician who will check the air conditioning unit and can advise you if anything may need replacement. Picking up on under performing units early can save you going without your air con when the temperature is very cold or hot and really needed.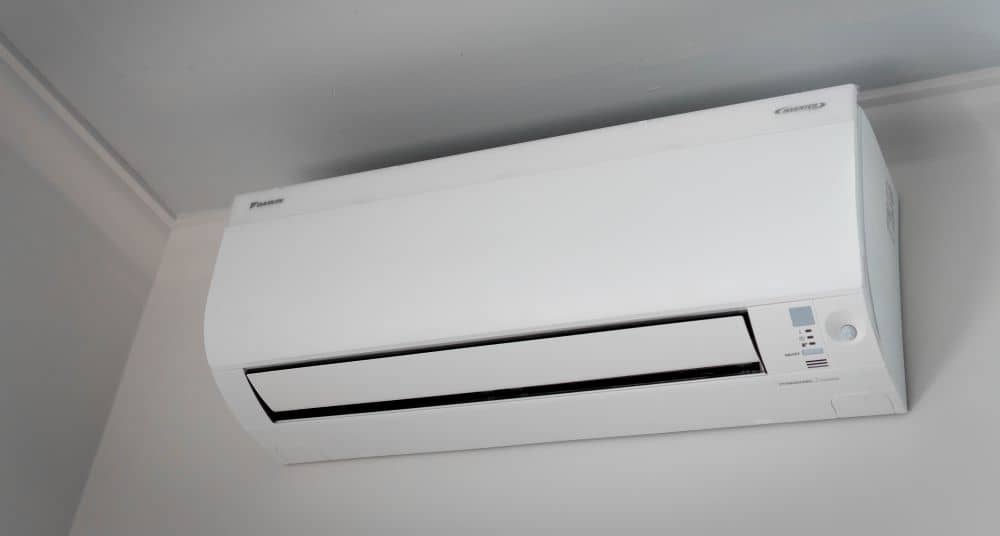 6. Reduce Disease Risk
By going a while without servicing your aircon, you allow the filter to collect dust and all sorts of other matter that prevent the filter from working properly. This can reduce the air quality and also negates the filtering process which might be preventing allergens or even viral particles from circulating throughout your room.
When conducting a service, your aircon's filters are always cleaned to ensure that you not only receive the cooling or warming benefits of your unit but are also safeguarded against the circulation of potentially harmful particles.
7. Identify Problems Early
It is not easy to identify aircon problems by just looking at the unit. When being serviced, a trained professional will open the unit up and conduct a thorough check. The benefit of this is that the serviceman will be able to identify internal problems before they worsen or erupt into even more costly problems.
8. Reduce Breakdowns
Premature breakdowns may occur if you do not perform maintenance regularly and service your air conditioner.  Remember that small issues that are not resolved in time may turn in the bigger problems that will surly cost more to repair.
If you left those aircon problems untreated it can lead to damage of the whole AC unit.  In the worst-case scenario you will end up having to buy a new air conditioner.
How Often Should You Have Your Air Conditioner Serviced?
The answer to this question varies. However, most manufacturers recommend annual maintenance at a minimum. If you use your air conditioner a lot then maintenance should be performed at least twice a year.
During the servicing procedure, the professional will inspect the unit to make sure your unit is operating correctly. This step ensures that the aircon is working properly to keep electric bills low. Even if it is in good working order, the aircon should still be cleaned, particularly its filters.
If using a professional to perform the maintenance, it's best to have it at the same time every year. This way, you can easily check off this task without forgetting. We also recommend that you plan the yearly aircon service about a month or two before the weather in your city gets to higher levels. In doing so, you can be sure that the air conditioner should work efficiently and perfectly right when you need it the most.