If you have lived in Perth, you are well aware of just how hot summer days can get. But if you are new to Perth, you might be surprised to know that temperatures can soar to an average of 25 degrees C and even up to 35 degrees C or more each day.
 No worries! We've compiled a list of fun, unique ways to stay cool in Perth this summer so you can make the most of the season, no matter how hot it gets.
 Check out our list of the top ways to beat the heat in Perth this summer and get ready to beat the heat!
1.Go to the Beach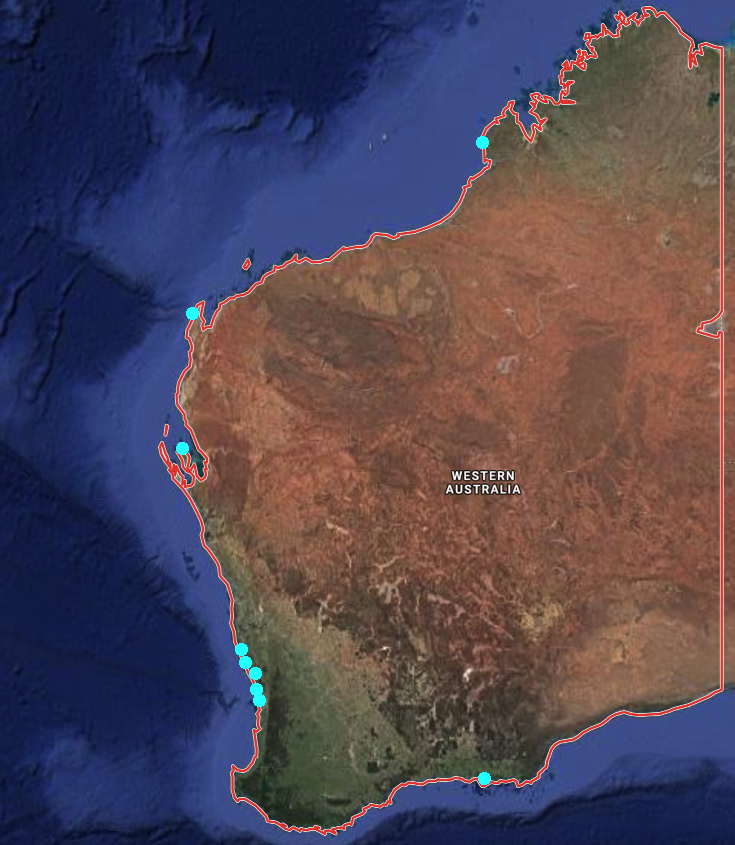 There is only one way to start a list of the best ways to stay cool in Perth this summer and that is going to the beach! One of the biggest perks of living in Perth is that you are only a short drive away from some of the most beautiful beaches in the world.
Whether you want to surf, snorkel, or swim, the beach is a sure way to stay cool. Perhaps the only trouble of going to the beach in Perth comes from choosing which of the countless stunning beaches you want to go to.
Perth has so many beaches that some of them have yet to be named! And their location on Australia's western coast means the beaches offer some pretty spectacular sunsets too.
Perth's iconic, picturesque beaches deserve their own blog post, but here we will do a quick break down of Western Australias Top Beaches to get you started: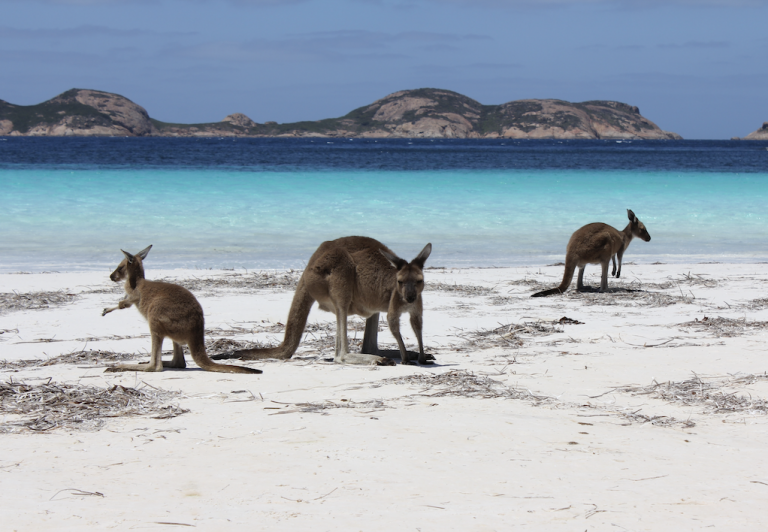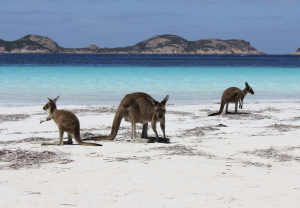 Lucky Bay – At Lucky Bay, you may be lucky enough to spot whales or even a kangaroo! The beautiful 

Recherche

Ar

chipelago

 can also be viewed from this lovely beach.
Monkey Mia – Want to see a dolphin? Monkey Mia is a good bet. Dolphins typically visit the store several times throughout the day. If you get really lucky, rangers may even let you help feed the dolphins.
City Beach – Located just 20 minutes from downtown Perth right in the middle of Perth's northern suburbs, City Beach, is a popular destination. With picnic areas, boardwalks, and surfing spots, everyone can find something fun to do at City Beach, although families with little ones should be cautious when the surf is up.
Turquoise Bay – Just the name alone hints at how stunning this beach is. Considered one of the world's best beaches, Turquoise Bay features more than 500 fish species and stunning coral.
Cable Beach – Have you ever dreamed of riding a camel across the beach? With their popular camel tours, Cable Beach is your place! It also boasts breathtaking sunsets!
Port Beach – Port Beach is an exceptionally wonderful option for families with little ones as there are rarely breakers due to Fremantle Harbour located to the south. It's also a great spot for joggers, beach walkers, swimmers, and stand up paddle boarders. 
Trigg Beach – Are you serious about surfing? Trigg Beach reigns supreme in that category. Well known for its waves, this popular beach is great for surfers, but not as much for families or swimmers due to the strong undertow and rips.
Scarborough Beach – As one of Perth's most famous beaches, Scarborough Beach is a beloved destination. Facing the water you'll see white sand, plentiful sunshine, and gorgeous blue water. Behind you, high rise hotels stretch into the skyline along with a variety of restaurants, cafes, surf shops, and burger joints, making it a convenient location if you want to enjoy the sand and surf and then grab a bite to eat.
Cottesloe Beach – Similar to Scarborough Beach, Cottesloe is an especially popular spot for enjoying some beach time. Known as "Cott" by locals, this beach has something for the whole family and is protected by a southern break wall.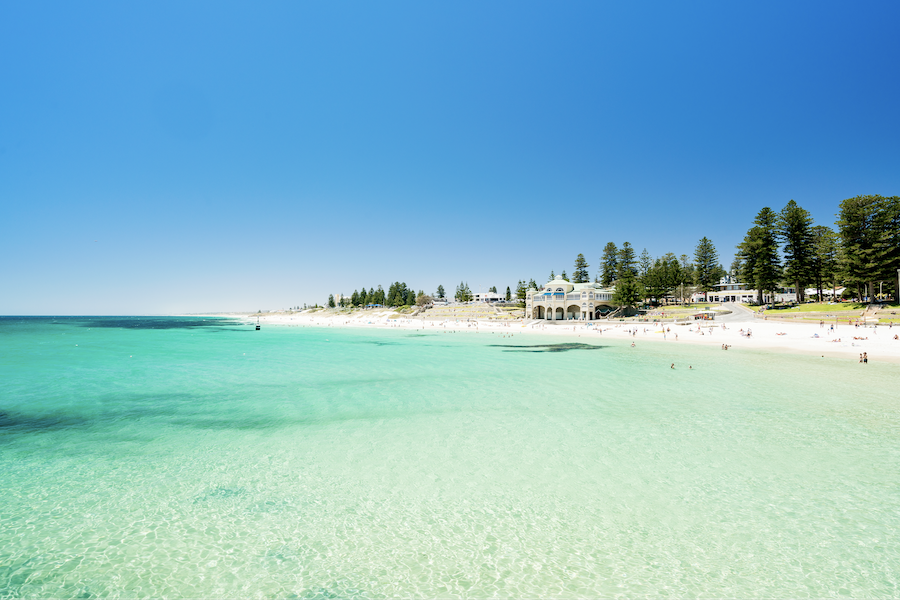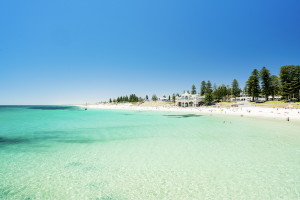 South Beach – Thanks to an outlying reef and Garden and Carnac Islands, South Beach features gentle waters that are perfect for families. With towering, ancient coastal pines and trees, playgrounds, BBQ's, and plentiful grassy areas, it makes a perfect spot for relaxing the day away. 

South Beach is also a few minutes away from Fremantle's famous Cappuccino Strip, meaning it has is no shortage of people-watching, shopping, and dining activities.
Bathers Beach – Bathers Beach offers a convenient location close to cafes, restaurants, and pubs, making it the full package.
2. Visit a Water Park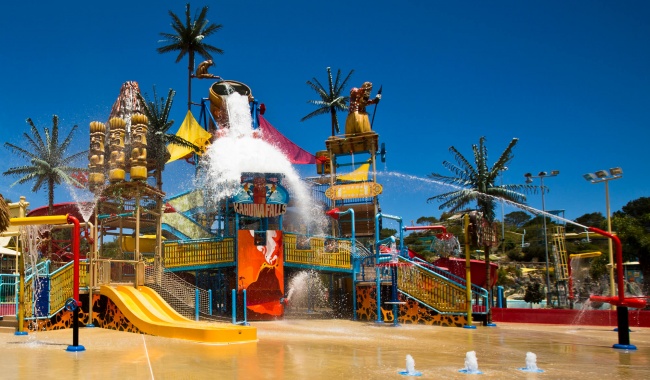 Along with gorgeous beaches, Perth also features another great way to cool off in the water: waterparks. Check out some of our favourite picks:
Adventure World –

 Featuring rides for kids and adults alike, this park is excellent for the entire family.
Xscape at the

City

–

 Here, you can check out the world's tallest inflatable waterslide along with a variety of other slides and pools for staying cool.
3. Go Boating
 In terms of cooling off, few ways beat a cool breeze in your hair and the cold spray of the ocean on your face. There are a variety of places to ride boats in Perth or you can check out a sailing adventure with a tour on the STS Leeuwin II.
 Another option is the Fremantle Prison tunnels tour, part of which includes paddling small boats in dark tunnels! 
4. Give Your Air Conditioning Some TLC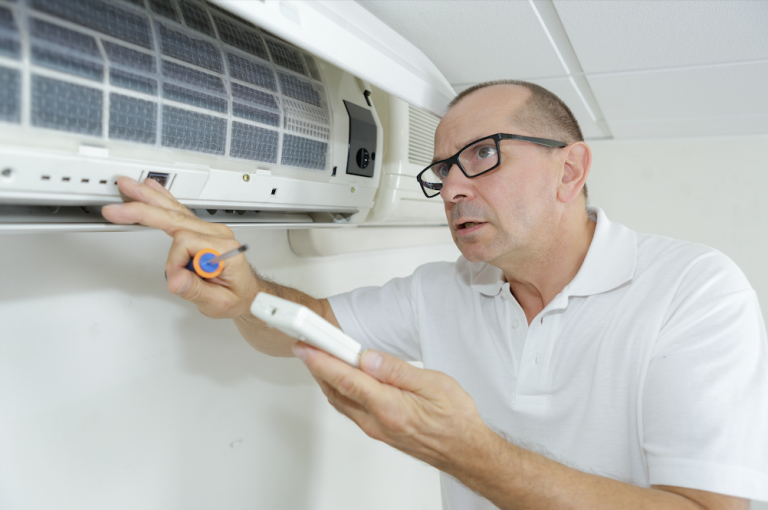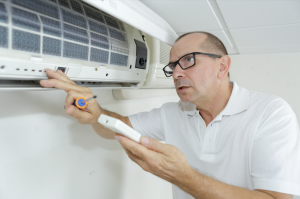 As fun as it is to spend the day at the beach or at a waterpark, sometimes you need to be home. This is where air conditioning becomes your best friend. Whether you have a split system or reverse cycle ducted system, air conditioning is a guaranteed way to stay cool.
 However, it is important to remember that air conditioning systems need regular tune-ups to ensure optimal performance. Be sure to hose down the outdoor unit, clean the filter regularly, and get it serviced as needed. 
 If you do not have air conditioning, you may want to consider talking to an air conditioning specialist. Or, you can follow our next tip for staying cool in Perth this summer.
5. Take Advantage of Air Conditioning Elsewhere
 No air conditioning in your home? Then it's time to find sanctuary elsewhere. Here are some great air-conditioned options in Perth to sit back and relax: 
Perth's Public

Libraries

–

 Read a book, check out a magazine, or browse the internet as you relax in the air conditioning and get a break from the sun.
Shopping Malls – Grab a bite to eat or check out the stores, all while staying cool.
The Aquarium of Western Australia – Perhaps an aquarium isn't the first place you think of when it comes to staying cool, but 

The Aquarium of Western Australia

 is a fun, interesting experience featuring a walk through an underwater coral reef and the chance to swim with sharks!
Go To a Movie – Take a break from the bright summer light and relax in a cool, dark cinema.
An Art Museum – Perth's Art Museums are an ideal way to get a break from the summer heat. Check out the 

Art Gallery of Western Australia

 or the 

Perth

Institute of Contemporary Arts

 and stay cool this summer while you get some culture.
6. Grab a Cold Drink
 Perth has seen an explosion of new bars opening up around the last decade and summer offers the perfect chance to enjoy some ice-cold drinks. While beer is an Australian classic, other popular summer cocktails include gin-based sours, Margaritas, and Aperol Spritz. 
7. Have a Shady Picnic
 What better way to enjoy a hot day than relaxing in the shade with some snacks, friends, and cold drinks. There is no shortage of beautiful parks in Perth that offer idyllic settings for a picnic.
8. Visit a Waterhole
 Located just an hour away from Perth, Serpentine National Park is a natural paradise featuring unbelievably beautiful waterholes and even a waterfall! 
 If possible, consider going during the week to avoid the business of this popular weekend destination.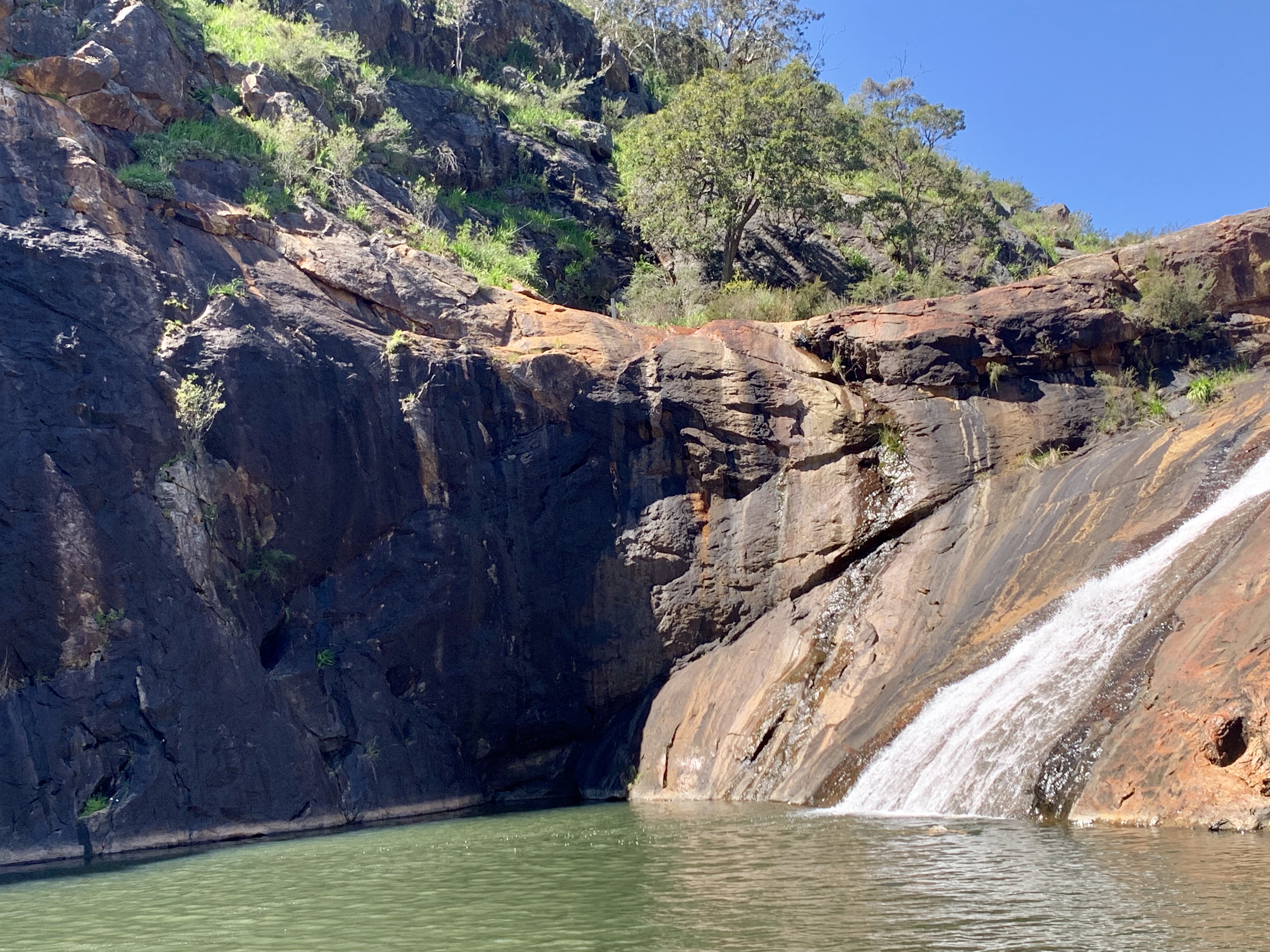 9. Hide Out Inside Until Sunset and Head to Twilight Hawkers Market
 Sometimes the best way to beat the heat is to avoid it entirely. So hideout inside, blast your fan, close the shades, and wait for the blazing hot sun to disappear. 
 Then, head down on a Friday night to Twilight Hawkers Market. With delicious food trucks, market stalls, and music, you can easily stay entertained well into the evening. 
10. Visit Rottnest Island
 This breathtaking offshore island, known by locals simply as "Rotto", boasts perfectly clear water, sparkling white sand, sweeping bays, dazzling beaches, and cosy coves. Rottnest Island has water activities galore including diving, snorkelling, swimming, surfing, and boating — all perfect ways to stay cool!
 This stunning paradise needs to be seen in person to be fully appreciated. 
11. Ice Cream, Ice Cream, and More Ice Cream
 What is a sure way to cool down on even the hottest of summer days? Ice cream! And Perth has you covered since it is home to a wide variety of delicious Gelaterias, each boasting more flavours than you can imagine!
 The ice cream shops in Perth are kind of like the beaches; there are just too many wonderful ones to list!
But here are a few of our absolute favourites:
Gusto Gelato –

 This amazing shop features handcrafted gelato in a mouthwatering range of flavours. They also have Nutella on tap. Need we say more?

Pietro Gelateria –

 With mind-blowing flavours, Pietro Gelateria prioritizes the finer details. With homemade, creamy gelato free of artificial additives and flavourings, you cannot go wrong.

The Milk Barrel –

 Who took home the Champion Gelato and Best Small Dairy Producer Award at the 2017 Perth Royal Dairy Awards? That would be the Milk Barrel, and it definitely earns them a spot on our list of the best gelaterias in Perth. Known for its beer flavoured gelato along with seasonal flavours such as mango, fig, and persimmon, The Milk Barrel is definitely worth a stop — especially on a hot day!
Make the Most of Summer in Perth
 Well, we feel confident we have convinced you to go out and try one of the delicious ice cream shops in Perth, but we also hope we have encouraged you to get out and enjoy all of the fantastic summer activities Perth has to offer. 
 Yes, our summers here in Perth get undeniably hot, but we also live in what is possibly the most beautiful place in the world. Time to get out and soak up the sun!