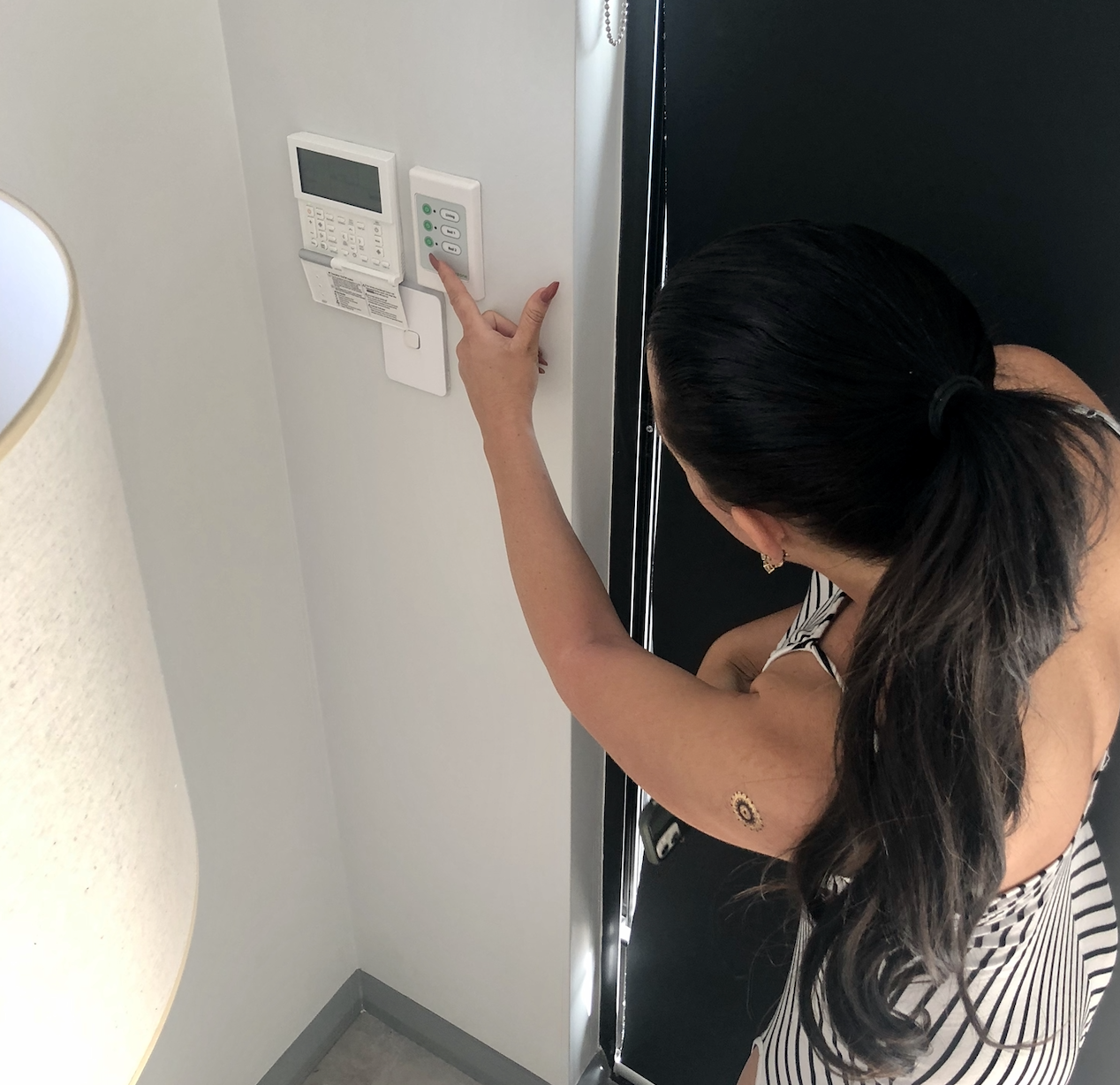 If you live in Perth, you know that summers can be hot and dry. You may get some rainfall, but it is very seasonal.
The temperatures can go from 17.5 to 30 C and quite often higher than this. While the "Fremantle Doctor" may offer a little bit of relief in the afternoons, it is not always enough.
During the winter season, the city has a mild climate, which is often something to be thankful for. However as Perth residents; we can get thunderstorms.
You want to stay comfortable while in your home, whether to keep cool in the summer or warmed up during winter.
In either situation, you can turn to a reliable air conditioning unit to help. In Perth and many parts of Australia, ducted air conditioning is one of the top options for homes' cooling and heating requirements.
Before you begin to look for a ducted air conditioner, you may want to know what it is first. It is not exactly the cheapest option out there, which is why you should understand what the system is about. This way, you will know whether or not it will work for you before your aircon installation. 

So, What is a Ducted Air Conditioner?
A ducted air conditioner uses a ducted system, which means it consists of two units: a compressor (outdoors) and a fan coil (indoors). Ducts are merely conduits or pathways that the aircon (and other types of HVAC systems) uses to deliver the air.
When you use a ducted aircon, it can cool your whole house with its central unit, which is responsible for distributing cooled air through the ductworks or duct system. These are air conditioners that can also heat your home, which is essential during winter. They are known as reverse cycle ducted air con systems.
If you choose a ducted AC, you can install its indoor unit in the ceiling space or under the floor, depending on the type of dwelling you have. The outdoor unit will be installed outside your house preferably away from bedrooms.
This type of aircon now comes as an inverter as opposed to the old systems that were non-inverters. This way, they become even more energy-efficient because the inverter will ramp up the outdoor fan speed and ramp down to get to the set temperature of the AC. With the old non-inverter systems, the ducted aircon would keep turning on and off instead of slowing down and speeding up. Unfortunately, it would use more electric power.
Why Should You Go for a Ducted Air Conditioning Unit?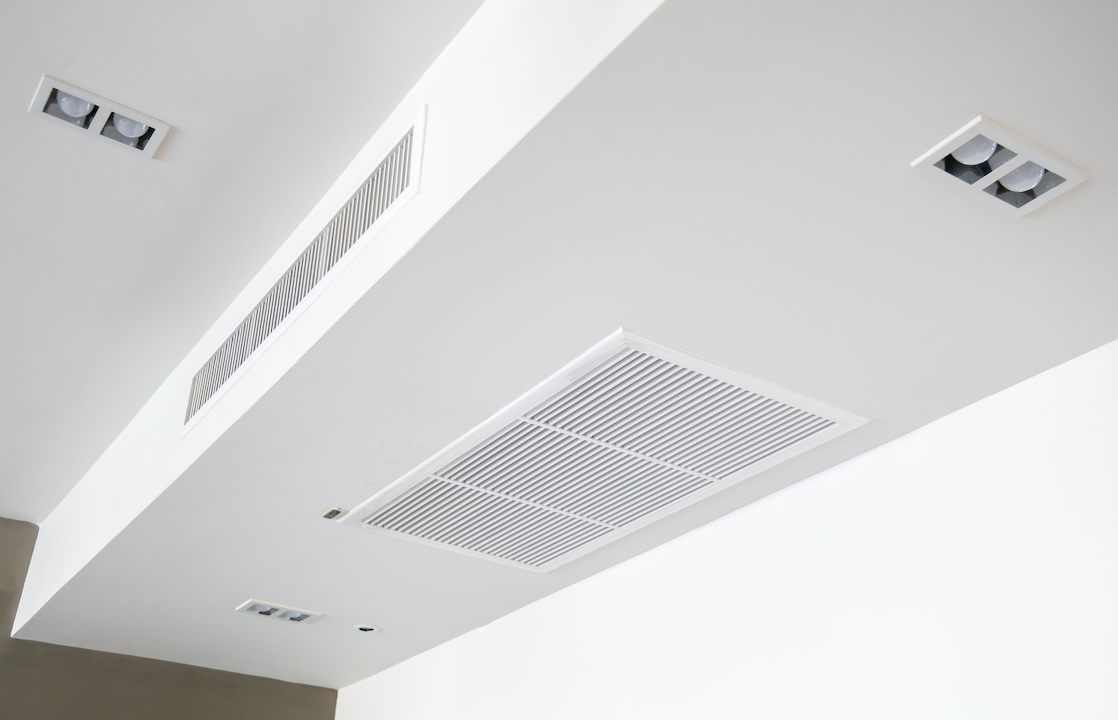 There are many different types of air conditioners. But why would you choose this variety for your home?
Here are some of the reasons:
You Save More Money on Electricity Costs
"Affordable" may not seem the best word for air conditioners. The Electricity Retail Code in Australia protects citizens from high prices. For Western Australia, electric retailer Synergy makes it convenient to compare your bill to the average consumption based on certain factors, including the type of dwelling and the number of bedrooms you have.
WA is one of the priciest states in the country when it comes to power bills. In fact, it is only second to South Australia, which has the highest rate. Back in 2017, however, WA took the top spot after SA's prices dropped significantly.
If your home has three rooms, it will be quite expensive to cool them simultaneously with air conditioners. Thankfully, you can use just one ducted AC for all the areas.
Many ducted air conditioning systems, such as those from Daikin, are inverters. Therefore, they adjust the cooling and heating levels based on the current temperature in the room. Inverters ensure that the desired temperature is maintained. This way, everyone in the house is comfortable while the AC runs efficiently.
You Do Not Need to Worry About Noise
Some types of air conditioners, especially split systems, can be noisy. However, ducted AC systems are virtually quiet because the noise-producing agents are far from the air vents. This way, you shouldn't hear any noise from the indoor unit even when it is quiet at night.
Ducted Air Conditioners Offer Flexibility and Control to the User
When you install a ducted AC, you can choose a zone controller which allows you to choose which rooms need an increase or decrease in temperature. This feature is a zone control feature, where you can adjust the temperature for each room. Aside from convenience, it also helps reduce your electric bills while allowing you to maintain a comfy living environment.
Save Wall Space
With a ducted aircon, you do not need to place the unit on the wall where everyone can see it. The central indoor unit is out of sight, usually running in the ceiling space. If the ductwork is in the ceiling, the AC will remain concealed as well. Meanwhile, the outdoor unit is in the backyard, which is still better than drilling a hole in your wall.

Considerations Before Buying
Many Australian homes prefer ducted air conditioners. One reason is the quiet comfort they give, which is essential to those who desire a good night's sleep. However, this type of AC requires careful installation. It also needs your attention to maintain the unit you have. Even though a ducted aircon comes with a lot of benefits, if it is improperly installed, you will not gain anything from it.
Before you buy, there are certain things to understand.
Typical Ducted Ac Has the Following Features
A controller to operate the unit and a zone controller 
OR
One controller that operates the unit and the zones, which is hard-wired and installed on the wall

Ceiling or wall-mounted vents

You also have the option of sensors for keeping the rooms at the right temperatures
Is This System Suited to Your Home?
Another thing to know about is whether or not a ducted aircon is suitable for your home. Yes, it is true that not all homes have a ducted system, meaning this type of AC may not be right for them. You can ask an installer to know if ducted aircon is suitable for your house before you even make a purchase.
You should also address all changes that you may need to make, so this aircon will work efficiently while costing as minimally as possible.
Is Your Home Properly Insulated?
Homeowners should also make sure that their home is insulated properly, along with a backup plan to avoid draught. It may mean you need to enhance your roof insulation or even install new roof vents. You may also have to seal your windows. If your home receives ample Perth sun, especially during summer, you have to shade the windows as much as you can.
The Outdoor Noise Factor
One final thing to consider is that the outdoor unit of a ducted air conditioner can be noisy. In this case, you will not hear most of the sound when you are in your home. However, your neighbours may be bothered by the outdoor unit. In this case, you have to think about whether or not it will cause any problems with the people next door. You have to strategically place it somewhere where the unit will not disturb the neighbours.

Which Type of Ducted Air Conditioner is the Best for You?
There is no one-size-fits-all air conditioner for everyone. You can have different preferences and requirements compared to other people. The ducted AC that your friend found may not be suitable for you. You must think about what you truly need with regards to the size, design, and even the layout of the unit, especially with its duct system.
These factors, along with the others, can be determined if you work with experienced and qualified installers. If you live in Western Australia, you can talk to a professional here at ACSIS Air for a free consultation. We will help you decide whether or not a ducted AC is for you and which one you should go for. We consider your home's size and layout before we install it to make sure the system meets your needs and budget.
Some homes and businesses in WA already thought about incorporating a ducted system during the plan and design phases of their property. They are clearly the easiest to work with since there is no need to determine if the AC is appropriate. The process is quickly carried out and usually just needs the aircon to be installed.
However, many people do not include the ducted aircon while their home was under construction. You may be among them. You may have found out the benefits of a ducted system, and you wish to incorporate it into your home. Unfortunately, it does not work as smoothly as that.
You need to carefully choose the system wisely based on the following factors of your home:
The floor plan, including the height of the ceiling and the room dimensions

Position, size, and orientation of windows and doors
Insulation
Construction materials, such as weatherboard or full brick
Roof space of the ceiling where you will place the indoor AC unit
Outdoor space where the outdoor unit will be positioned
Number of people who live in the property
How a particular area is used, such as for sleeping, cooking, working, and others
If you want an extensive system, which is often prevalent in big homes or offices, you may need a three-phase power supply. Many residential properties do not have it installed, which means you require it first before the installation of the aircon.
Apart from the mentioned factors, you should also think about the exact unit that you will buy. It should, of course, be energy efficient. Thankfully, most systems today are designed with this feature. However, you should bear in mind that ducted systems do not usually come with energy ratings, unlike split or window type systems.

Does Energy Efficiency Matter?
Ducted air conditioners also vary in price. Good products usually cost anywhere from $6,000 to $15,000, although you can go even higher if you have the means. Aside from the actual cost of the system, you should also think about the running cost, which can be high. Some of the factors that affect the running cost are:
Size of the equipment

System type
Energy efficiency rating
The floor plan of your home
The level of insulation of your home
Window size
Temperature
Electricity tariff
Duration of use per day
To determine the running expenses of your air conditioner, you should first check its wattage. The formula below will let you determine whether or not the product is worth your money based on its energy efficiency:
Cost of per hour operation (price for every kWh) = kW x price of electricity per hour

Cost of running the aircon daily = (the answer above) x the number of hours you plan on using the AC
Monthly cost = daily cost of running (which is the answer above) x 30
Let us say that you have an aircon that is rated 2.5kW. You use it in a room that measures 25m2, and your power supplier charges 28 cents every hour. In this case, the calculation will be:
2.5kW x 28c/h = $0.7/kWh or 70 cents per kWh

Daily cost if you use the AC for eight hours: $5.6
Monthly price = $5.6 x 30 = $168
This amount does not look like your aircon is energy efficient at all. Fortunately, it is now easy to find systems that are more affordable when it comes to power consumption. They utilise refrigerant gases and compressors, which are more energy efficient so much better for the hip pocket. The star rating will help you determine the actual running cost of the equipment.
Engineering advanced allowed manufacturers to provide products that are not power-hungry. Through Energy Rating, consumers will know how much energy a certain aircon requires through Star Ratings.
Based on these ratings, you will have a different formula to know how much you will pay when you continue using your AC:
To get the price per kWh = (kW/Energy Rating) x cost/hour
For the example numbers above, let us say that the product has a 3.21 Energy Rating. In this case:
(2.5kW/3.21) x $0.28/hour = $0.22/kWh

Eight-hour usage daily price = $1.76
Monthly price = $52.80
Remember that when an aircon unit has a good Energy Rating, it will cost about half the total energy usage of inefficient AC systems.
How Much is Your Budget?
It is no secret that air conditioners are expensive. Just like with any big purchase, you have to make sure that you get the best out of your money. After all, you will most likely have to pay approximately $6,000 if you want a high-quality reverse-cycle ducted system. Although this amount already includes the installation price, it is not always as affordable as you dream it would be. Typically, this price is only applicable to an AC unit that can make a small apartment more comfortable.
If you live in a freestanding house, the cost goes up even more. You need to pay at least $9,000 for a reliable and power-efficient system. Meanwhile, homes with multiple floors will most likely look to spend at least $16,000.
You may already have a budget in mind, and it would mostly depend on the size and brand of the product, among others. The installer should first see your property to know if your home is suitable for a ducted air conditioner. From there, you will receive a quote, so you know how much you should shell out.
Before you hurry up to buy, however, make sure that you try to avoid the peak season, which is during the summer. Although we can service your needs in any season! 
When it gets hot in Perth and the rest of Western Australia, many homes start buying air conditioners. It means that the demand is high. In economics, high demand always results in no discounted prices. On the other hand, if the market is weak, you will see that the AC prices start to drop.
You may find it hard to believe, especially since many retail stores would put up a sign that says "summer discounts" or anything similar. However, in reality, wintertime is when you should purchase, especially if you wish to save a few more bucks.
We recommend buying a new aircon from June to August. During these months, sellers can have offers going to try and sell their stock. Also, not a lot of people would want to purchase an AC while the weather is a little comfier than in the summer.
Therefore, you are likely to get more savings when you buy in the winter.
The tricky situation here though is that installation has a different demand. While winter is the best time to purchase, it does not apply to when you should have the unit installed. In reality, tradies would often be overloaded with jobs. Many homes seek to have heating appliances installed, meaning the installers are in high demand.
The good news is that you do not have to wait for the next summer for aircon installation. You can still save if you call a professional installer during the transitional season in autumn. Spring is also a good choice. At these times, there are not a lot of homes and offices needing installation services. Before the heating and cooling equipment rush takes place, you should already have the service booked.
Another reason to be happy is that you can reduce the cost of your air conditioner, particularly its running cost. More than the upfront price of the equipment, you should carefully consider how much you will pay monthly as you use the AC.

The Harsh Truth
A specific piece of research concluded that many Aussies overestimate the real cost of their air conditioning units compared to their power bills. The truth is that if you have an energy-efficient system and use it sensibly your monthly energy bill should reflect this. 
It is still in your best interests to figure out how you can save as much money as possible. You can lower your power bills concerning your aircon with the following techniques:
Your home's insulation may not work as a replacement for your heating and cooling appliance. However, when your home is insulated correctly, you will feel that your ducted aircon is more effective.

Make sure that the filters are always clean. Dirty filters only cause the unit to work harder. As a result, it will use up more power, which racks up your energy bills.
Keep all your doors and windows closed so that the cooled air will remain inside the room. If you use blinds or curtains, have them closed as well.
Even if your unit does not show any signs of malfunction, you should keep up general maintenance such as clean filters, keep the outdoor unit clear of debris and any plants or weeds at least every six to 12 months.
If your unit has energy-saving modes, such as a timer, you should use them to ensure you do not utilise your aircon more than what is needed.
Solar units and systems have never been more effective or more affordable and can save you a lot of money not only airconditioning but your overall power bill. In some cases having solar can give you a profit instead of a bill.
Do you want to have a ducted air conditioner in your home or business? Contact ACSIS Air today, and we will guide you throughout the whole process.