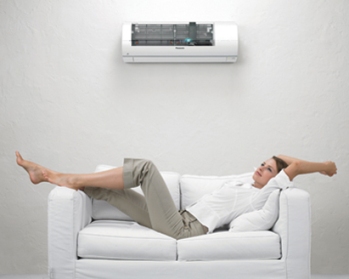 Get the right size air conditioner for your home or work place: Ensure you choose the right air conditioner for your individual needs.
Professional installation: Installation should be neat and tidy with quality products to ensure the efficiency of the unit.
Noise level considerations: Noise level should be minimal so that the indoor and outdoor unit doesn't disturb anyone.
Energy efficiency: Ensure you choose the most energy efficient air conditioner for your individual needs.
Certified operation in extremes: A Daikin air conditioner is certified to operate when temperatures soar as high as 46C (cooling) or fall as low as minus 10C (heating).
Every home is different, and the right air conditioner will depend on many factors, such as room orientation, window size and ceiling insulation to name a few.  It's an important decision to get right, as an air conditioner that's too small won't adequately heat or cool your home, but one that's too large will be inefficient and expensive to run.  ACSIS has the knowledge, skills and experience to help you make the right choice.
An air conditioner is a significant investment, so reliability is a key concern.  The air conditioners we supply are built to a high quality, with strict quality control standards and come with a 5-year warranty on parts and labour when installed by our team of air-conditioning experts.
Contact the expert team in Perth at ACSIS for more information on (08) 9331 4366!