In many Perth homes, families typically use a specific part of the house more frequently than others. Meanwhile, some members of the household may prefer a different indoor temperature than other members.
For example, you may want a cooler home office while you are working. However, while sitting watching TV you want the temperature to be warmer. If you have an elderly family member, they may want their bedroom warmer than the kids bedrooms. Ideally, each space (or zone) in the house can provide what every resident aims for in the area they occupy. That's what a zone control system is good for.
What is a Zone Control System?
Also known as a zone controller, a zone control system refers to a system that lets you simultaneously control temperatures in different areas of the house.
The system is made up of three essential components:
Electronic dampers
Sensors
Control panel
The house will be divided into various zones, which you will decide with your HVAC technician. A zone control system is installed with a ducted cooling and heating system.
If you have a ducted system, it means that your system distributes the heated or cooled air using that ductwork. Dampers are utilised for controlling air to be shared around the house. Sensors are installed in every room or zone in the house and can be wireless or wired to the central control panel. These sensors tell the controller what the temperature is in specific rooms or zones, prompting the dampers to open or close until the desired temperatures are reached.
On the other hand, while the concept is the same, a ductless system does not rely on a home's ductwork system. Installation requires its own separate indoor unit, which will be controlled using an individual controller. For multizone ductless systems, an outdoor condenser unit will usually be used for several indoor units.
How to Know if You Need a Zone Control System
It's not tricky to determine if your house needs a zone control system. Our ACSIS pros are happy to assist in making that assessment. Give us a call if you are seriously considering a zone control system. But we can get you started now.
Answer the following questions with a yes or no to find out:
Does your home have more than one level or storey?
Does your home use a concrete slab as a foundation?
Do you currently have large glass windows?
Do you have finished rooms in the roof space or have rooms over the garage?
Does your house have large open areas?
If you answer yes to most of the questions above, you will greatly benefit from a zone control system.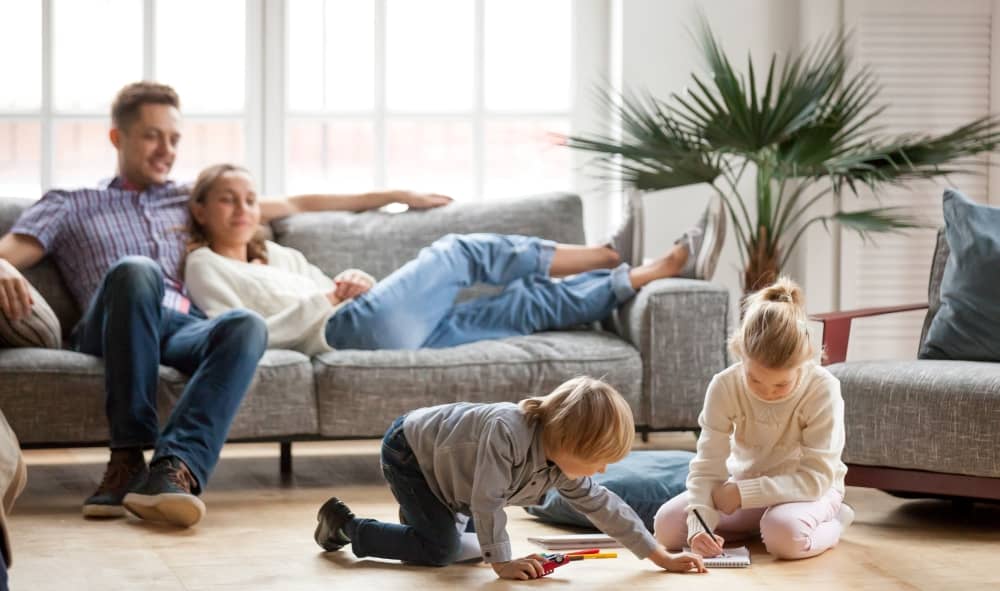 Why Should You Use a Zone Controller for Your Perth Home?
One of the most significant benefits of a zone control system is that you can use a smaller air conditioning unit, as this allows you to choose which rooms you want to air condition at one time. As opposed to not having a zone system & requiring a larger unit and having to air condition your whole house.
If you need more convincing, here are other benefits of using zone controllers:
No to Less Energy Waste: Because zone controllers open and close the electronic dampers, cooled air only flows to areas where it is needed. There is no occurrence of overheating or overcooling a spot in the home.
Energy Savings: High energy efficiency guarantees that you save money. Zones in the house do not get cool air when they do not need it, especially when no one is in that room. By directing the flow of air in areas where it is required, you prevent spending energy in unused spaces of the house. As a result, the aircon uses less energy overall, translating to lower electricity bills. Plus, you will find more effective ways to reduce your power bill on this blog.
Increased Control Over Home's Temperature: There is always that time when you do not need cool air, but your house mates or relatives do. You can set the temperature on a zone control system that makes you comfortable whilst you are in the living room. Meanwhile, the other members of the household can choose what they prefer whilst in their rooms. It's so convenient since it spares the blanket solution.
You do not need a huge, centralised system to provide heating and cooling to all areas of the house. You also control which zones need a temperature change. You can turn it off when it's not required in one place and still use it in other rooms.
Zone control systems are indeed an excellent idea to get a more efficient heating system. They are also easy to install. But we would like to caution you not to install the system on your own. Installation involves modification of ducts and electrical systems, so don't DIY it! Our ACSIS team wants your Perth home to be at an optimum comfort level all year long. Contact us to have your zone control system installed today.